Sugar and cynicism
"Cynicism may have a certain value for a hard-nosed detective, but in a cleric it utterly undercuts much of what we try to do," says Bishop John Roundhill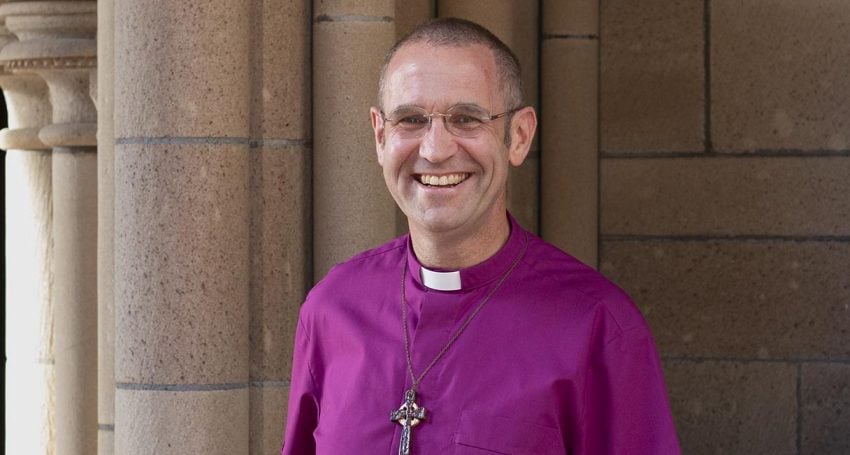 Morning teas after a church service are something of an Anglican wonder. Delicious slices, cakes and buns are all there for the taking, or for a gold coin donation. Just recently I have been trying to do my best to resist the temptation; it is not easy.
In a recent article by the BBC, a connection was made between high sugar consumption and burnout. 'Burnout' being a syndrome connected with work stress. According to the World Health Organisation burnout has three elements: feelings of exhaustion, mental detachment from one's job and poorer performance at work. It is a syndrome prevalent in clergy and other caring professions.
My attention was grabbed by these early warning signs outlined in the BBC article:
"Siobhán Murray is a psychotherapist based in Ireland, and is the author of The Burnout Solution. She suggests being aware of creeping bad habits, such as increasing alcohol consumption and a reliance on sugar to get you through the day. She also recommends being aware of feelings of tiredness that won't go away."
Creeping bad habits indeed! There was a time when I was a full-on sugar junkie, consuming a high-carb breakfast, followed by a steady drip of biscuits, chocolate bars and soft drinks (especially Coke Zero) to get me through the day.
High alcohol and sugar consumption might well be a tell-tale sign that work is nearing a burnout level, but there was yet another surprise in the article.
"Another classic sign of inching closer to burnout is cynicism: feeling like your work has little value, avoiding social commitments and becoming more susceptible to disappointment."
Oh, how did the writer of the piece know about my life? If it was too easy to eat the doughnuts, it was just as easy at times to imbibe of that most corrosive of draughts, cynicism.
Cynicism may have a certain value for a hardnosed detective (John Rebus springs to mind), but in a cleric it utterly undercuts much of what we try to do. Clerical cynicism stalks our churches at a level we often dare not speak about.
We are people who are called to live a life in faith, in hope and in love. We cannot do this faithfully, whether lay or ordained, if we are overcome by cynicism. It is our poison.
So if you are reading this with a knowing yawn and a biscuit in hand, please take care of yourself.
Tips for self-care
You can start by checking in with your GP or a counsellor, eating a healthy diet that is low in sugar, getting exercise, taking up a hobby, spending time with friends more often, scheduling regular R&R with devices turned off, and planning holidays. Visit the Queensland Government website for more information.
Jump to next article