Sunday Devotion: 25 August 2019, Eleventh Sunday after Pentecost
The myth of merit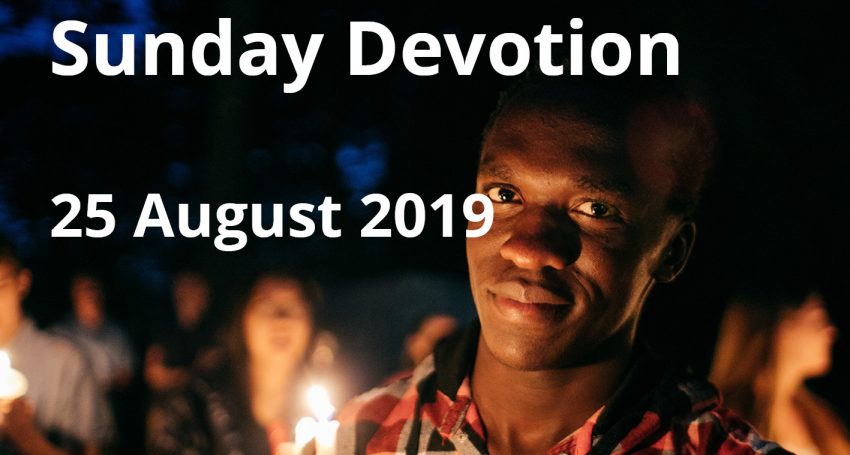 Main readings: Jeremiah 4.1-10; Psalm 71.1-6; Hebrews 12.18-29; Luke 13.10-17; (Isaiah 58.9b-14; Psalm 103.1-8)
Supplementary readings: Psalm 72; Hebrews 12.12-19; Jeremiah 1.11-19; Psalm 103.1-8; Luke 13. 18-30
"And just then there appeared a woman with a spirit that had crippled her for eighteen years." (Luke 13.11)
Eighteen years is a long time to be in chains. In contemporary times we usually attribute the ills of life to chance. Yet might we once have said that Luke's crippled woman bore in her body the penalty for her sins, or perhaps for her ancestors' sins?
That is what many in Jesus' day believed. It is perhaps what John Calvin, with an ironclad view of God's providential 'decree' might have said, for "not a sparrow falls to the ground without the will of your Father" (Matthew 10.29). That is not good news for any of us. When God is a magistrate, everyone gets their just deserts.
The woman in this story was crippled for eighteen years, we read—and, almost in the same breath, that eighteen people died when the Siloam tower collapsed (Luke 13.2-5). It is a literary parallel.  Some people blamed the victims of that disaster, too. But Jesus answers: you are no better than they. In these stories of mercy, Jesus undermines the 'myth of merit'. It is a pervasive notion in our own society: the 'poor' get just what they deserve and the 'successful' likewise! This is an ironclad logic with no room for mercy or human solidarity.
Lord Jesus, set us free!
Jump to next article