Sunday Devotion: 8 September 2019, Thirteenth Sunday after Pentecost
Soccer mum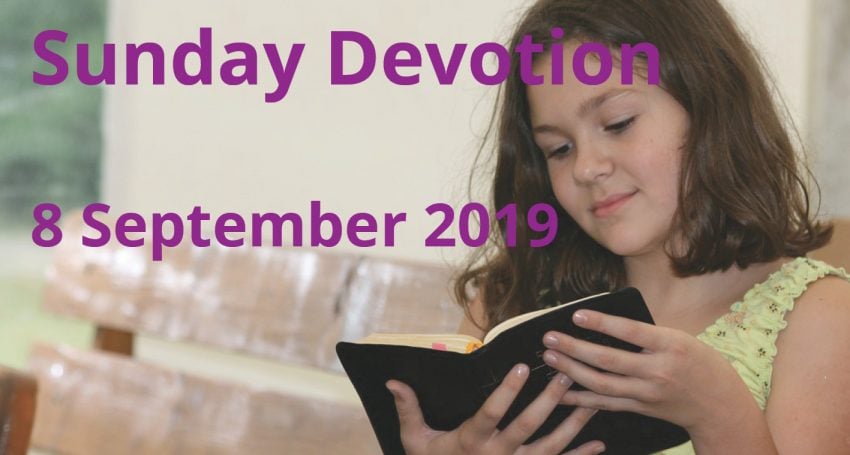 "For it was you who formed my inward parts; you knit me together in my mother's womb." (Psalm 139.13)
Main readings: Jeremiah 18.1-11; Psalm 139.1-5, 12-18; Philemon 1-25; Luke 14.25-35 (Deuteronomy 30.15-20; Psalm 1)
Supplementary readings: Psalm 74; Luke 16.10-18; Jeremiah 15.15-21; Psalm 1; Colossians 3.22-4.9
My Sudanese community is soccer obsessed. So, when my teenage sons chose to play AFL rather than soccer, this was enormously confronting for some members of my community. It was also somewhat disappointing to me, as I have two brothers who are professional soccer players. As a mother, you often want things for your children that they do not want.
However, this Psalm tells us that God knows our children even before we mothers do, as he formed them in our wombs. He has a plan for our children and we need to trust God's sovereign plan. God as creator, has the best plan for each of us.
Because God knew us before we were formed, nothing about us is hidden from God. When God calls us, we are not alone. God goes before us, stands beside us and walks behind us, for God is always with us. We can trust in him, and in his unique plan for each of us.
God always wants the best for us. His plan for us is always the best no matter what. Amen.
Jump to next article