Sunday Devotion: 3 November 2019, Twenty-first Sunday after Pentecost
Participating in God's mission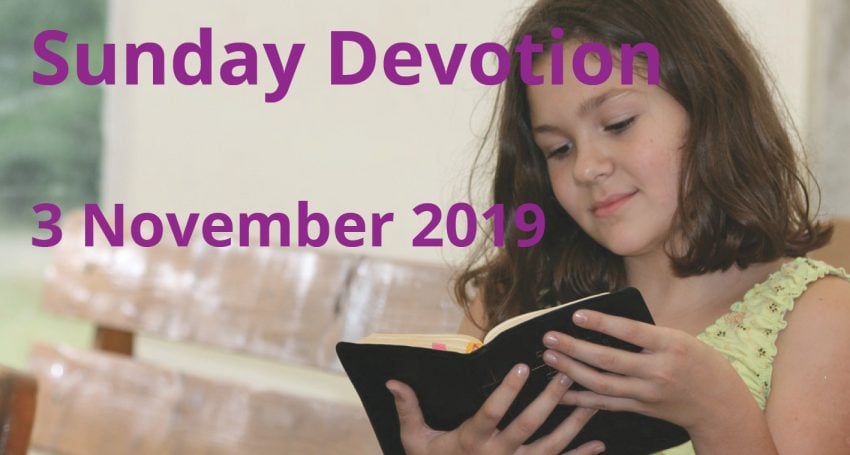 Main readings: Habakkuk 1.1-4, 2.1-4; Psalm 119.137-144; 2 Thessalonians 1.1-4, 11-12; Luke 19.1-10; [Isaiah 1.10-18; Psalm 32.1-8]
Supplementary readings: Psalm 94.1-15; 2 Timothy 4.9-22; Habakkuk 2.18-20, 3.16-19; Psalm 32.1-8; Luke 19.11-26
All Saints: Daniel 7.1-3, 15-18; Psalm 149; Ephesians 1.11-23; Luke 6.20-31
"Blessed are you who are hungry now, for you will be filled." (Luke 6.21)
In 2007-8 I spent six weeks staying with nuns in the Solomon Islands. The nuns ate two meals a day and grew most of their own food. A few days after I returned to Brisbane, I was shopping at a supermarket and I felt dizzy with guilt – there was so much food here, and yet the nuns had so little. The feeling passed quickly, not changing my behaviour as much as it should have.
Jesus taught the crowds about life in God's kingdom. He said, "Blessed are you who are hungry" and "Woe to you who are full". This is not because it is better to be short of food than well fed, but rather because blessedness means being aligned with God's purposes. God aligns with people who are poor and marginalised, bringing healing and wholeness.
In the West many of us have far more than what we need. We have the opportunity to share what we have thereby participating in the mission of God, or we can choose to hold on to all that we possess. I suggest that Jesus' statement "Woe to you who are full" (also, "Woe to you who are rich") is not a threat of punishment, but rather an acknowledgement that if we choose to share our resources, we align ourselves with God's purpose.
What could be more fulfilling than that?
Jump to next article