Sunday Devotion: 2 February 2020, Fourth Sunday after Epiphany
What pleases God?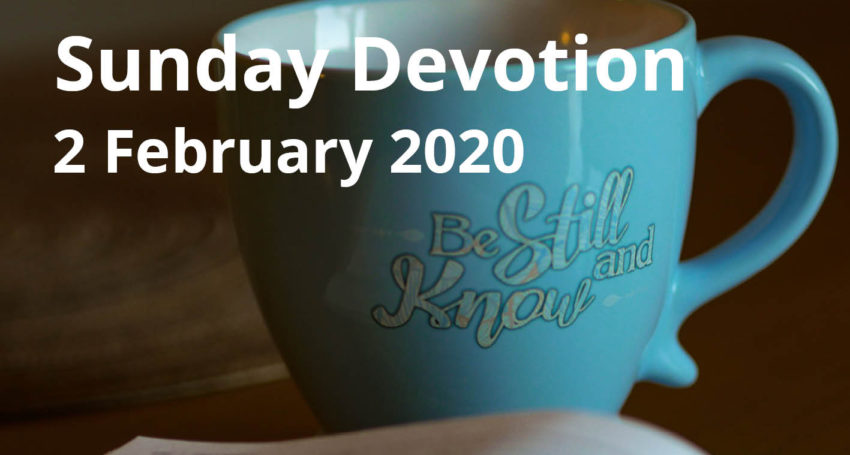 Written by clergy and lay people across our Diocesan community, 'Sunday Devotions' is a column of short reflections based on a Lectionary reading of the day, suitable for small group discussion or personal use.
Main Readings: Micah 6.1-8; Psalm 15; 1 Corinthians 1.18-31; Matthew 5.1-12
Supplementary Readings: Psalm 23; Matthew 6.16-21; Micah 7.14-20; Psalm 28; Romans 2.1-16
"He has told you, O mortal, what is good; and what does the Lord require of you
but to do justice, and to love kindness, and to walk humbly with your God?" (Micah 6.8)
The popular movie, A Beautiful Day in the Neighborhood, in which Tom Hanks portrays the children's television presenter 'Mister Rogers', is a timely story of kindness triumphing over cynicism. Fred Rogers was actually a Presbyterian minister with a Master of Divinity degree. And, as the movie reveals, his humility, empathy and care for others reflect the theme at the end of today's reading from Micah.
During the eighth century BC, Judah was experiencing great wealth and prosperity. It appeared that God's people were thriving, but there was something wrong. Corruption, exploitation, ethical violations, hollow sacrifices and empty acts of worship abounded. The nation had drifted far from God.
Micah 6.1-8 answers three related questions: What does God want from us? How are we to live? What is pleasing to God? Putting it simply, we are required to act justly, love others, and walk humbly with God. The first two requirements focus on people. Micah reminds us that we have a responsibility to work for social justice in our society – working against racism and discrimination and working together to feed the hungry, clothe the naked, and heal the sick. The third requirement focuses on our relationship with God. To walk humbly with God is to live in relationship with him through active prayer, discernment, daily obedience and worship.
Jesus did not come to establish a new set of beliefs or doctrines – he came to show us a new way of life, a life of where justice, kindness and humility prevail.
Jump to next article