Sunday Devotion: 16 February 2020, Sixth Sunday after Epiphany
Love fulfils the law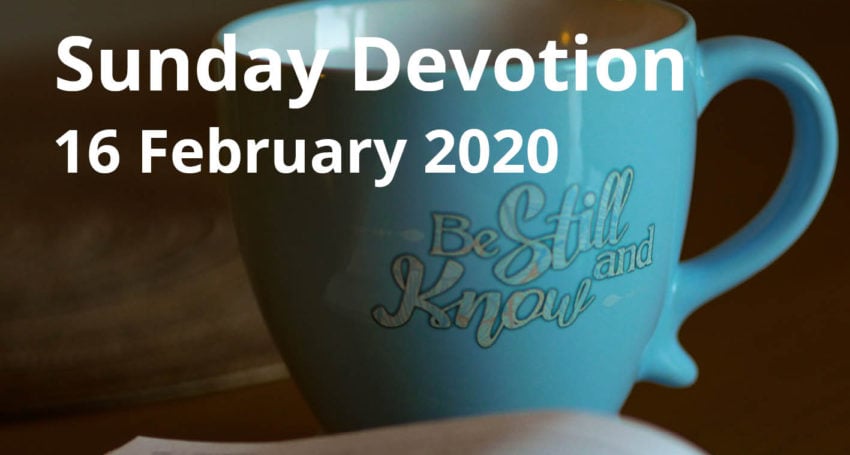 Written by clergy and lay people across our Diocesan community, 'Sunday Devotions' is a column of short reflections based on a Lectionary reading of the day, suitable for small group discussion or personal use.
Main readings: Deuteronomy 10.12-22 or Sirach 15.15-20; Psalm 119.1-8; I Corinthians 3.1-9; Matthew 5.21-37
Supplementary readings: Psalm 91; Matthew 8.14-22; Isaiah 59.1-9; Psalm 53; Romans 3.12-22a
"…love is the fulfilling of the law." (Romans 13.10)
I am a lawyer who teaches and practices mediation. In my work, I value a non-adversarial and collaborative approach. As a family mediator, I help parents who have separated and are in conflict to generate options in the best interests of their children. Informed by the law, parents in mediation are assisted to focus on coming to a loving outcome that allows the family to move forward.
In today's Gospel, Matthew has Jesus quoting eight laws from the Jewish Torah. At first reading, I found this Gospel confronting and severe. I needed to think carefully about it, seeking the presence of a loving God in the words. There is a pattern in the Gospel reading. 'You have heard it said…' followed by the old law. Jewish law appears tough at first sight, but underneath we can see a loving God protecting his people in difficult and primitive times. This is balanced with, 'But I say…' followed by what seems to be a harsher rule from Jesus.
However, Jesus wants God's peace and love for us, not anger and antagonism. Romans 13.9 says 'The commandments, "You shall not commit adultery…murder… steal…covet"; and any other commandment, are summed up in this word, "Love".' Later in Matthew 22.35-39 a lawyer tests Jesus with the question ' "Teacher, which commandment in the law is the greatest?" ' Jesus replies with two simple commandments: to ' "…love the Lord your God with all your heart, and with all your soul, and with all your mind" ' and to ' "…love your neighbour as yourself".'
Love is the fulfilling of the law.
Jump to next article