Growing people vital to church health
Executive Director of PMC Dr Stephen Harrison discusses the question, 'What are disciples and what does it mean to nurture them?'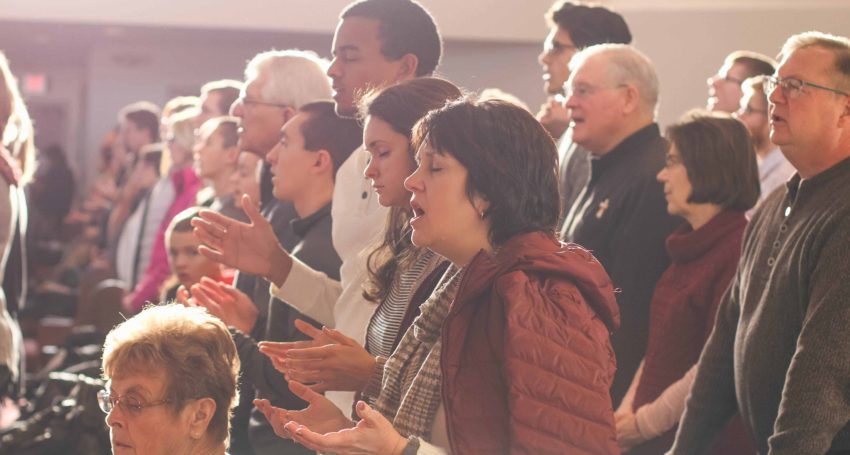 "Churches that were actively nurturing disciples were more likely to be growing" according to The Church of England's research, 'From Anecdote to Evidence', which is discussed here. This finding highlights the reality that focusing on the nurture of people helps to grow the church in many ways.
But what are disciples and what does it mean to nurture them?
The Anglican Communion report: Intentional Discipleship and Disciple-Making: An Anglican Guide for Christian Life and Formation has some helpful ideas.
"The first invitation which Jesus offered to those who showed an interest in his life and teaching was to follow (to be a disciple), and that was quite literally what they did on the roads and through the villages of ancient Palestine. But it was not just a physical following. As we read the Gospel narrative we quickly observe that the 'following' also involves…a radical turning around of lifestyle, world-view, and spiritual orientation, a total transformation of the self, a meaning for 'discipleship' which encompasses this total God-ward transformation which takes place when individuals and communities intentionally, sacrificially, and consistently live every aspect of their daily life in commitment to following Jesus Christ."
Discipleship, then, is about the whole life of a Christian as well as the Christian community. Nurturing disciples is about helping people and communities to "consistently live every aspect of their daily life in commitment to following Christ."
There are of course many ways to nurture disciples.
The research found that "offering Bible studies, prayer groups and retreats was linked to growth as was the provision of evangelistic and nurture courses to teach the faith." Activities like mentoring and participation in serving others are also important ways that disciples might be nurtured.
It is important to recognise that church size may shape the methods used for discipleship. In some contexts, mentoring may be preferable to a small group approach.
Church leaders might ask questions like the following to evaluate how their church nurtures disciples:
Do we regularly see people coming to / beginning a journey of faith in our church?
How do we guide and equip people to pray and to mature in their spiritual lives?
How do we help people to read and reflect upon the Bible?
How do we give people opportunities to live out their faith in our community?
How do we help people talk about and live out their faith day by day beyond the walls of the church?
If you are looking for some resources to explore nurturing disciples in your church visit the From Evidence to Action website. Resource links include a Bible study and interactive exercises. Read the case study about Christ Church, Tunbridge Wells, Rochester Diocese.
First published on the faithful + effective website.
Jump to next article