Sunday Devotion: 17 May 2020, Sixth Sunday after Easter
Indwelling of the Spirit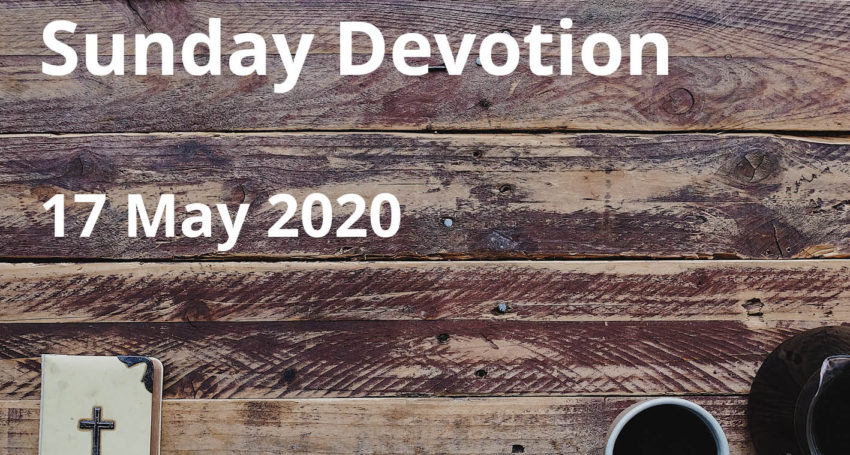 Written by clergy and lay people across our Diocesan community, 'Sunday Devotions' is a column of short reflections based on a Lectionary reading of the day, suitable for small group discussion or personal use.
Main readings: Acts 17.22-31; Psalm 66.7-19; 1 Peter 3.8-22; John 14.15-21
Supplementary readings: Psalm 112; Revelations 21.22-22.5; Acts 8.14-25; Psalm 66.1-8; Revelations 11.15-19
"You know him because he abides in you." (John 14.17)
I wonder how many reading this have, as I have of late, been suddenly convicted of the need to contact someone – to phone, email, or write a letter – and have found a real need once contact has been made. I have always thought of this as the Holy Spirit, abiding in us, speaking to us. It is the indwelling of the Spirit, in action! In times such as this when we especially need to connect with and care for each other, as we navigate our way through the challenges presented by COVID-19, the indwelling of our God strengthens us.
In the Gospel reading today, Jesus promises that he will remain present in the believing community after he has been taken from them. And, we are given a glimpse into how this will happen. Jesus promises to give "another Advocate", saying, "You know him, because he abides with you, and he will be in you." The Christian life is life in the Spirit.
We see in this passage the remarkable language of indwelling. We are assured that the Holy Spirit is gifted to those who show their love for Jesus by the obedience he asks for – the keeping of his Word. The love and obedience of the faith community lead to the gift of indwelling! God lives in us and we live in God. In John 5 we have this indwelling put Eucharistically, "Those who eat my flesh and drink my blood, abide in me and I in them."
You know him because he indwells you.
Jump to next article