'Come, Spirit God'
"The powerful tune has an energetic pulse and an irrepressible melody which reflects the sweeping quality of the text, invigorating and interpreting it with a sense of reflection and exciting reality," says The Rev'd Canon Dr David Cole on this new Australian hymn, which is perfect for the forthcoming Pentecost Season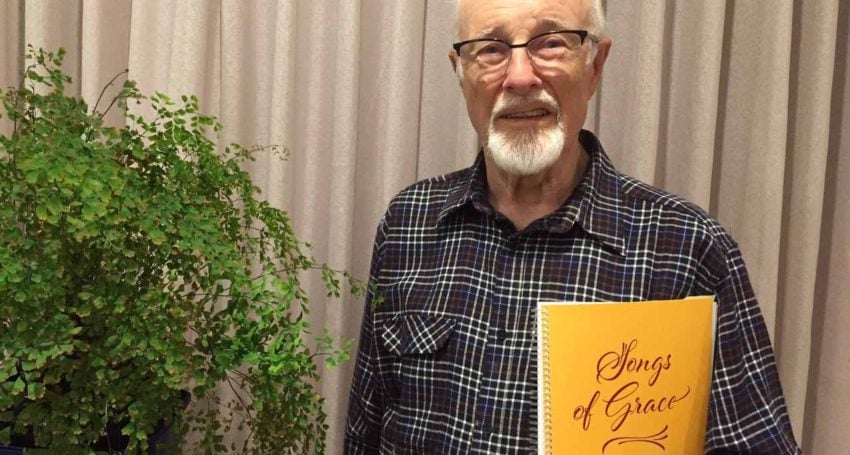 "Come, Spirit God, sweep through our cultures, reveal yourself in love and power."
This is a wonderfully appropriate prayer as we grapple with the many challenges of COVID-19 in our families and communities and will likely continue to do so in the forthcoming Pentecost Season.
As the world struggles with the effects and challenges of the coronavirus, we are reminded that the Holy Spirit empowers us ordinary Christians "to speak the truth, to care for victims, to live by faith in deed and word" as we reach out to support frontline workers and those in the high-risk demographics, care for those who contract COVID-19, and minister to families and friends of those who do not survive the virus.
This prayer forms verse three of one of the Holy Spirit songs (# 835) in Songs of Grace, supplement to Together in Song (Aust Hymn Book II)*. With a theologically thoughtful text and a perfectly matched, very singable tune (which seems to lodge in the memory quickly!) by the same Australian, this modern-style hymn is one which will be appreciated by congregations across the denominations, both here and overseas.
The author and composer is Brian Hill, emeritus professor of education at Murdoch University in Western Australia. In 'Come, Spirit God' Brian draws on his background as a teacher and Scripture Union youth worker prior to his university career, his life-long love of music, poetry and the piano, and his literary talent as a journal editor and the author of 14 books. Brian's experience and expertise come together in his song, which gained an honourable mention in the international competition run by the company, Australian Hymn Book (AHB).
In its work of resourcing works of high theological and music quality for Australian congregations, AHB's competition was generously supported by a sponsor who was inspired by the great hymn writer Charles Wesley's ability to communicate the theological insights of St Paul for congregations of his own time. As a result, the guidelines for the AHB competition were designed to challenge writers and composers to elucidate Paul's mystic streak in a contemporary way. There were two entry levels: (a) for texts that re-imagined Paul's theological emphases, allusions, metaphors or images; and (b) for texts dealing with Paul's notion that believers must experience a 'crucifixion' or 'death' of their old selves in order to be reconciled with God.
'Come, Spirit God' is an inspirational work which cleverly draws on particular verses from Acts, Romans, 2 Thessalonians, Hebrews, 2 Corinthians, Ephesians, Titus, and more. The text integrates Pauline teachings into the world of modern Australia.
The hymn opens with the first of three profound requests: "Come, Spirit God, sweep through my being, expel the dust of sin and death." The second verse moves from the individual to our corporate life: "Come, Spirit God, sweep through our churches, our ego-driven cliques subdue. Expose our faults and calculations, and with the truth our minds renew." And the third verse – as we have seen – has a global focus: "Come, Spirit God, sweep through our cultures…
The powerful tune has an energetic pulse and an irrepressible melody which reflects the sweeping quality of the text, invigorating and interpreting it with a sense of reflection and exciting reality.
By the end we find ourselves praying that we will indeed be empowered so that "the way we live makes clear our witness to Jesus Christ our living Lord." This is a fine Australian song and one that congregations will be able to pick up quickly and enjoy singing.
* Songs of Grace: Supplement to Together in Song, Australian Hymn Book II  is published by Australian Church Resources and is available on the Australian Church Resources website in a paperback book and CD.
Jump to next article