Sunday Devotion: 5 July 2020, Fifth Sunday after Pentecost
I will give you rest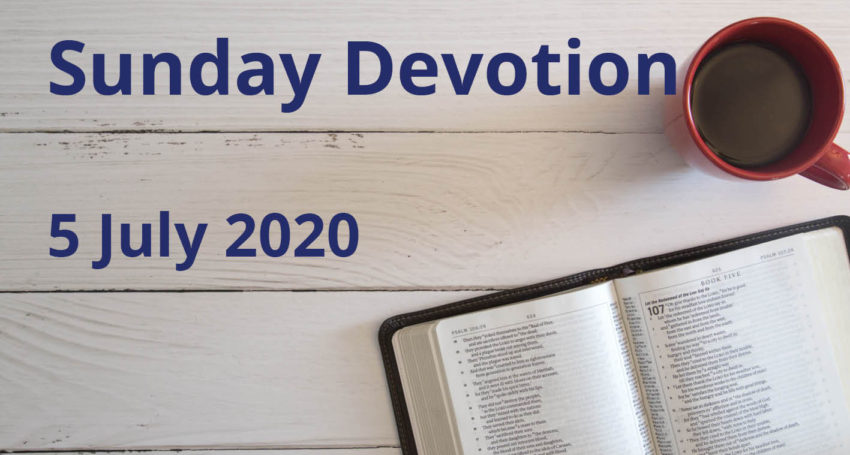 Written by clergy and lay people across our Diocesan community, 'Sunday Devotions' is a column of short reflections based on a Lectionary reading of the day, suitable for small group discussion or personal use.
Main Readings: Genesis 24.34-38, 42-49, 58-67; Psalm 45.10-17; Romans 7.14-25; Matthew 11.15-19; (20-24), 25-30; [Zechariah 9.9-12; Psalm 145.8-14]
Supplementary Readings: Psalm 66.7-19; Matthew 12.22-32; Song of Songs 2.8-13; Psalm 145.8-14; Romans 9.1-15
"Your kingdom is an everlasting kingdom, and your dominion endures throughout all generations." (Psalm 145.13)
I gave my life to Christ at 10 years old and was blessed with a vibrant and close-knit church community with many peers of a similar age. My journey in faith was not alone but shared during the teenage years with others who were experiencing similar challenges. I understood that we belonged to Christ's kingdom, something more substantial than anything the world has to offer.
In the passage, the Psalmist exalts in the fact that God's kingdom is an everlasting kingdom, one which will not fade like those of this world, one that has no beginning and no end, one that will be here for all generations – past, present and future. There is currently a lot of anxiety about the state of our world and as Christians we can take comfort in knowing that our Lord is trustworthy in all He promises and faithful in all He does. He will heal and restore this world and His people.
We should be concerned about the shared problems faced by humanity because God is concerned. However, worry and anxiety can be a heavy burden that prohibits genuine rest. The wonderful news of the Gospel is that we can enter God's eternal Kingdom and be relieved of the burden or worry by putting our hope and trust in Jesus.
"Come to me, all you that are weary and are carrying heavy burdens, and I will give you rest." (Matthew 11.28)
Jump to next article