Sunday Devotion: 2 August 2020, Ninth Sunday after Pentecost
We are challenged to give abundantly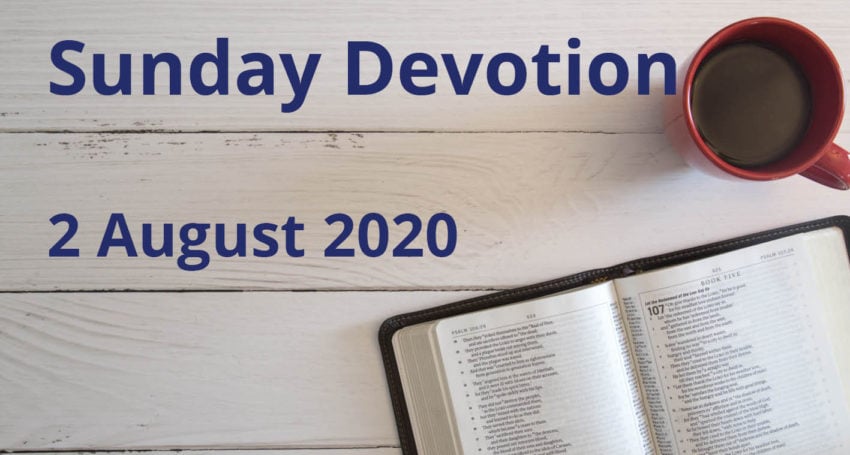 Written by clergy and lay people across our Diocesan community, 'Sunday Devotions' is a column of short reflections based on a Lectionary reading of the day, suitable for small group discussion or personal use.
Main Readings: Genesis 32.22-31; Psalm 17.1-7; Romans 9.1-8 (9-16); Matthew 14.13-21; [Isaiah 55.1-5; Psalm 145.8-9, 14-21]
Supplementary Readings: Psalm 78.1-15; Matthew 15.1-9; Genesis 31.43a, 44-32.2; Psalm 145.14-21; Romans 10.17-11.6
"Jesus replied, 'They do not need to go away; you give them something to eat.'" (Matthew 14.16)
I have been blessed throughout life to have had so many people express love and generosity towards me in ways I never thought possible. I recall in high school in Vanuatu where I originally come from, I had an English teacher who believed in my ability to succeed and so mentored, guided and supported me in my study and then helped me with my application for an Australian Government scholarship to come and study at university in Australia. With her help, my application was successful, and I landed in Australia in January 1990. With the love and support from another generous person during my tertiary studies, I graduated with my degree.
When Jesus directed His disciples to "give them something to eat", we were challenged to bring forth what we have to provide for others. This passage demonstrates the love and generosity of God through Jesus' words and actions. We are called to emulate Jesus' generous love by providing for others' physical, emotional and spiritual needs.
We are challenged to get out of our 'box' and see things through the prism of others – to share our time, our gifts and our love with all people. When we do this, we bear Christ to others.
The challenge for us is to listen to the call for help from others and to step up in love without fear and trust in Him.
Jump to next article