Sunday Devotion: 9 August 2020, Tenth Sunday after Pentecost
Jesus: the perfect guide on troubled waters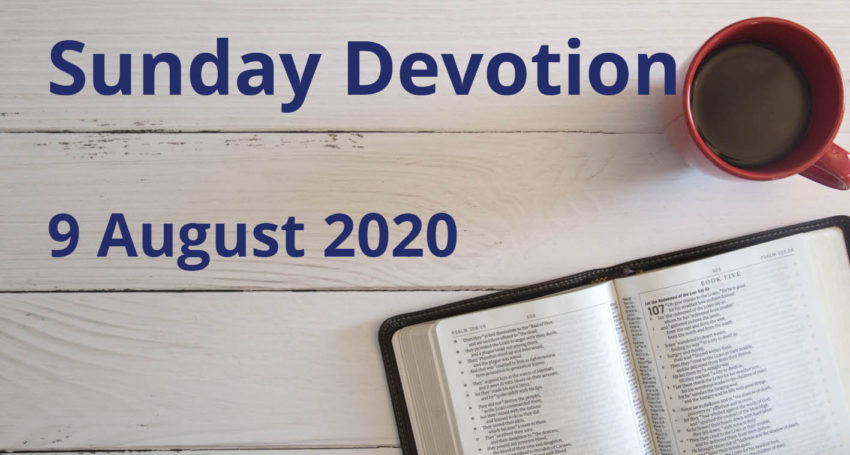 Written by clergy and lay people across our Diocesan community, 'Sunday Devotions' is a column of short reflections based on a Lectionary reading of the day, suitable for small group discussion or personal use.
Main Readings: Genesis 37.1-4, 12-28; Psalm 105.1-6, 16-22; Romans 10.4-15; Matthew 14.22-36 [1 Kings 19.9-18; Psalm 85.8-13]
 Supplementary Readings: Psalm 78.51-70; Matthew 15.10-20; Genesis 35; Psalm 85; Romans 11.7-16
"Jesus immediately reached out his hand and caught him, saying to him, 'You of little faith, why did you doubt?' " (Matthew 14.31)
In March, students across Australia were told to complete their schooling at home for numerous weeks. Though very uncertain and somewhat afraid, students put their faith and trust in their teachers. Messages from school communities were consistently saying, "We will get through this together; everything will be alright."
Upon seeing Jesus walk across water, Peter had faith that Jesus would guide him to do so as well. But when he faced the wind, he became afraid and his doubt overwhelmed his faith and he began to sink (Matthew 14.28-30). Jesus saved him, questioning why Peter had doubted and why he had lost faith when he knew that Jesus was there as his guide.
As humans, faith is what sustains us through times of challenge and doubt. It is what guides us and illuminates our path through times of hardship and darkness, while giving us strength to fight on during times of weakness. By having and placing our faith in God, with Jesus as our guide, He will guide us through the darkness to light again. Even though today we don't come face to face with Jesus himself, we see him living, through the Holy Spirit, in the people around us who love and support us when we face times of trial.
Our God is the perfect guide. By placing our faith in Him, He will guide and protect us in every step we take.
Jump to next article