National Council of Churches (USA): "Not too tired to continue to fight for justice"
The National Council of Churches (USA) recently released a statement expressing outrage over still more police shootings of African American men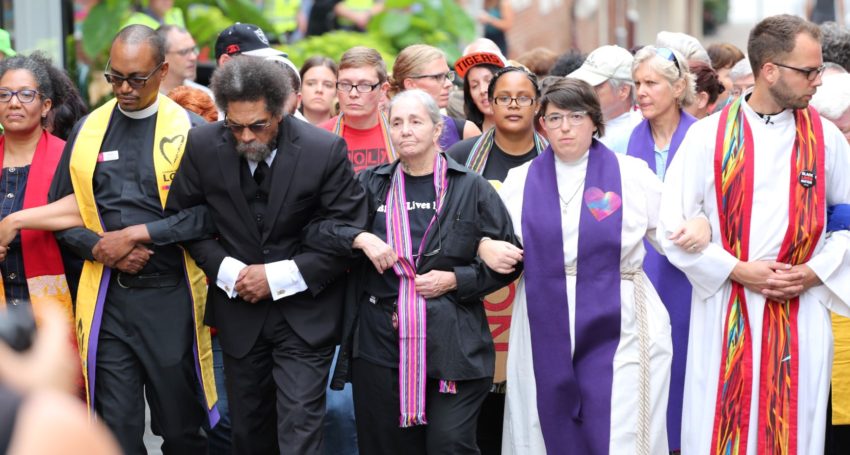 On 26 August, the National Council of Churches (USA) released a statement expressing outrage over still more police shootings of Black men.
"It is hard to believe that we are in the position to have to issue another statement on police shootings," reads the statement. "Yet, here we are."
Jacob Blake III was shot by Kenosha, WI, police on 23 August.
"Video evidence seems to show clearly that Blake was unarmed and walking away from white police officers when he was shot multiple times in the back at point blank range in front of his three young children," reads the statement.
Trayford Pellerin was shot by police in Lafayette, LA on 22 August. "The news of these tragic events are disheartening and cause us to ask the question, when will it end?" asks the statement. "We're weary but not too tired to continue working for change and fighting for justice."
The text also emphasizes the need for police reform and increased de-escalation training. "Therefore, we repeat our call for full, transparent, and independent investigations of the conduct of the officers involved in both of these terrible shootings," the statement reads.
"For these injustices to continue after months of robust protests following the deaths of George Floyd, Breonna Taylor and Ahmaud Arbery as well as too many others, is indicative of how deeply broken our systems are and how much work is yet to be done to end racism, white supremacy and unconscious bias," reads the statement. "And, we pray for our nation to heal and to move swiftly and decisively toward justice."
National Council of Churches of Christ in the USA
First published on the World Council of Churches website on 27 August 2020.
Jump to next article