Sunday Devotion: 14 February 2021, Last Sunday after Epiphany – Transfiguration
Heaven's nearness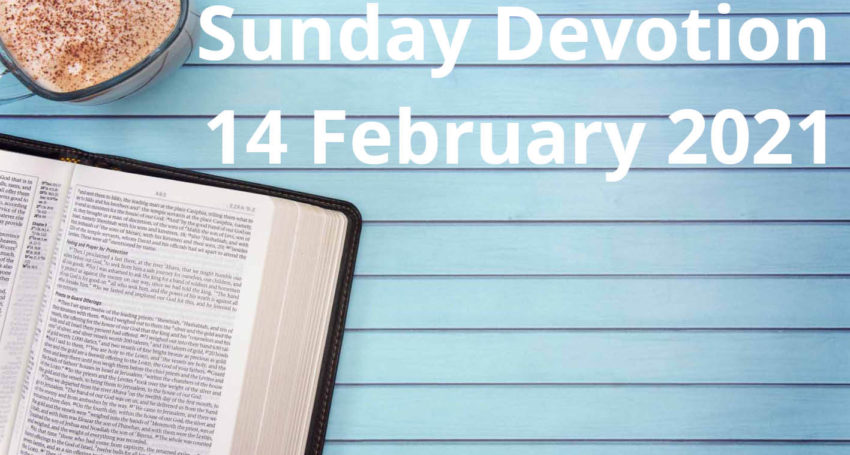 Written by clergy and lay people across our Diocesan community, 'Sunday Devotions' is a column of short reflections based on a Lectionary reading of the day, suitable for small group discussion or personal use.
Main Readings: 2 Kings 2.1-12; Psalm 50.1-6; 2 Corinthians 4.3-12; Mark 9.2-9
Supplementary Readings: Psalm 8; John 8.12-19(20-27)28-30; Daniel 7.9-14; Psalm 97; 2 Peter 1.12-19
"Six days later, Jesus took with him Peter and James and John, and led them up a high mountain apart, by themselves. And he was transfigured before them." (Mark 9.2a)
I love green. I'm of Irish descent, so it's in my blood. 'Verdant' perfectly describes green. A palpable lifeforce. It invites me to a place so near to God I can hear his footsteps as we walk side by side through Eden's radiance.
Ireland's early Christians, and specifically their 'Green Martyrs', felt this nearness. They termed it a 'thin place'. Called to live in solitude high on hill tops, the would-be Green Martyrs devoted themselves to a monastic closeness to God. Through ceaseless prayer and worship, there they created a thin place. This was a place of listening, intimacy and revelation where the veil between heaven and earth thinned and God's presence was palpable.
Peter, James and John experienced what we would have to call the thinnest place. High on a mountain before Jesus they stood and watched as he was transfigured. Shining whiter than white, Jesus, who John would later write is the light of the world, radiated the dazzling brilliance of God's heavenly glory. Heaven and earth met and in the thinness of this scene, God the Father himself came so near as to be heard: "This is my Son…Listen to him!"
On a hilltop, walking through nature, or simply sitting in a chair, anywhere, we too can experience heaven's nearness. We have only to seek solitude with Jesus in prayer. Our thin place is inside us. Here heaven and earth meet. Here we listen to the sound of God's voice in our hearts inviting us into the brilliance of his radiant glory.
Jump to next article