Sunday Devotion: 7 March 2021, Third Sunday in Lent
Witnessing God's glory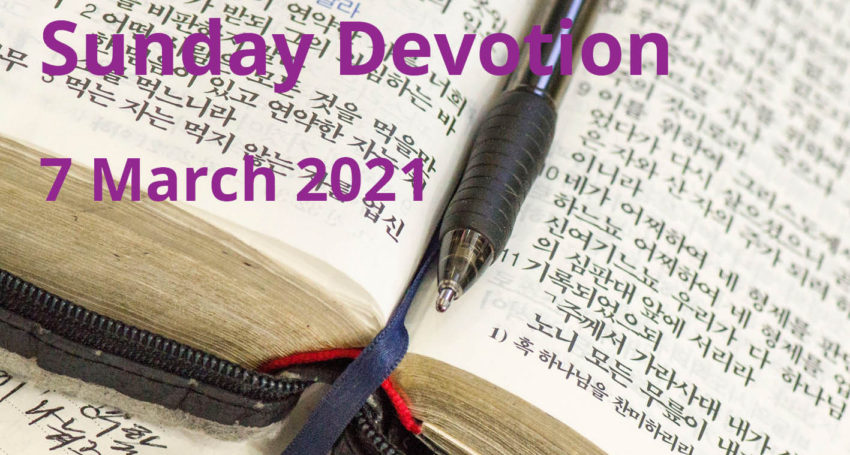 Written by clergy and lay people across our Diocesan community, 'Sunday Devotions' is a column of short reflections based on a Lectionary reading of the day, suitable for small group discussion or personal use.
Main Readings: Exodus 20.1-17; Psalm 19; 1 Corinthians 1.18-25; John 2.13-22
Supplementary Readings: Psalm 60; Galatians 2.1-10; Jeremiah 26.1-15; Psalm 119.57-64; Mark 14.53-72
"The heavens are telling the glory of God; and the firmament proclaims his handiwork." (Psalm 19.1)
My friend once shared an interesting complaint his father had about his work. Being a private pilot, he flew all over the world. For him, the northern lights were an unwanted phenomenon, distracting him from his work at hand.
I doubt many would share the same view. The night sky, stars, visible galaxies, meteorites, planets, and the northern and southern lights sometimes overwhelm us and often amaze us, helping us to stand in wonder of the glory of God. This picture of God's glory is available to all.
But as the Psalmist continues, God's glory is not only found in the skies, but revealed to us more specifically in his law (v.7-9). Thankfully we are not left gazing upward, but are given the law which brings life, wisdom and joy. And all the law points us to the very Word who was there at the creation of the universe, the reflection of God's glory, Jesus.
We might not all have access to such a spectacular view of the skies as my friend's dad did, but we can all personally know the glory of God found in his law and in Christ.
Jump to next article