Sunday Devotion: 9 May 2021, Sixth Sunday of Easter
Bearing fruit through ministry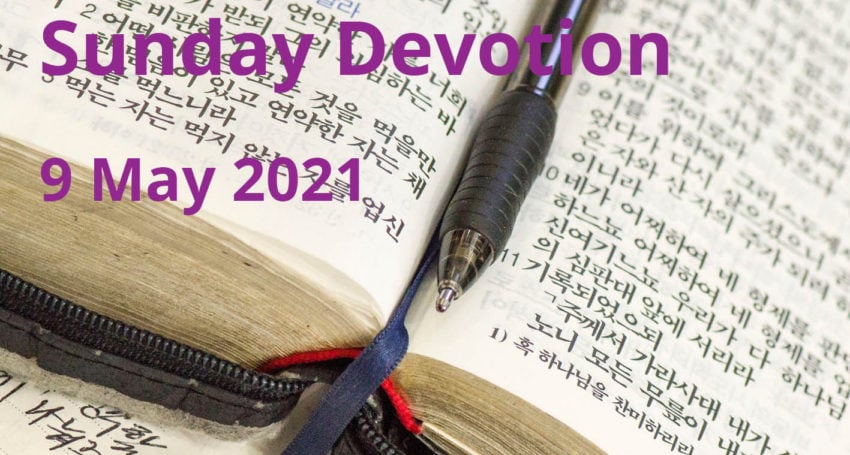 Written by clergy and lay people across our Diocesan community, 'Sunday Devotions' is a column of short reflections based on a Lectionary reading of the day, suitable for small group discussion or personal use.
Main Readings: Acts 10.44-48; Psalm 98; 1 John 5.1-12; John 15.9-17 or John 16.16-24
Supplementary Readings: Psalm 112; 1 Corinthians 15.28-34; Acts 13.44-14.7; Psalm 99; John 15.17-27
"You did not choose me but I chose you. And I appointed you to go and bear fruit, fruit that will last." (John 15.16)
We met in 2018 while leading Ichthus Camps together. Over the years we have seen dozens of teenagers experiencing awareness of God at these camps, sometimes for the first time. We have seen one teenager, in particular, go from being completely disinterested in God to then being curious to then being willing to explore faith more deeply.
We feel called by God to bear fruit by leading Ichthus Camps and being part of our intentional community, Community of the Way, based at St Francis College. Other Christians are chosen to bear fruit through other ministries. This line of scripture from John 15.16 helps give you a sense of purpose, as you know that God has chosen you for your role. When you see teenagers come through the camps and then become leaders, you see "the fruit that will last" and the knock-on effect of people sharing their faith with others, who then have the confidence to share their faith, and so on.
It is reassuring to know that you are chosen and have a purpose. This equips you to bear fruit, which creates this knock-on effect.
This week, maybe you can think about what ministry you are called to or how the ministry you are currently involved in is bearing fruit.
Jump to next article