"Our spirituality lies in the sea, sky and land"
"Our spirituality lies in the sea, sky and land and since time immemorial our people have believed in a Creator, but we did not know that the Creator was the Christian God. The Coming of the Light commemorates the Gospel coming to us and giving us a name for the Creator," says 2021 Queensland Senior Australian of the Year, Aunty Dr Rose Elu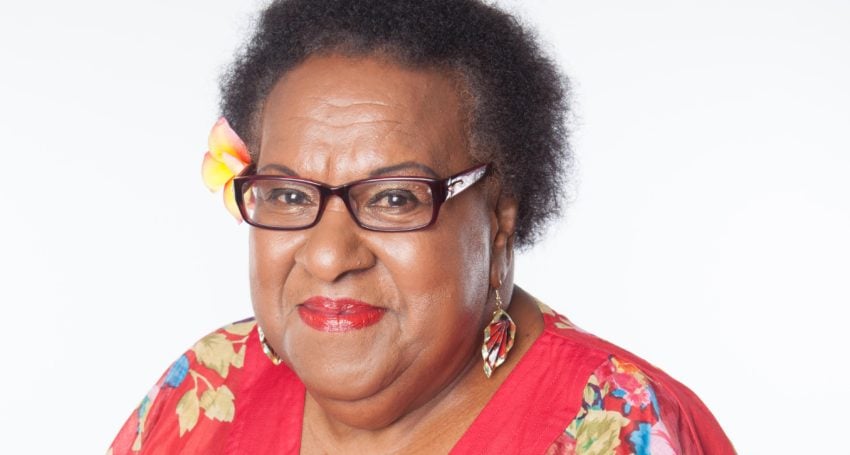 My community is currently preparing for the historic 150th anniversary of 'The Coming of The Light' when The London Missionary Society and Melanesian leaders landed on Erub in 1871, introducing the Bible to my people.
I, along with other members of Brisbane's Torres Strait Islander Anglican Non-Geographical Parish, based at Holy Trinity, Fortitude valley, are busy planning the local festivities, and we warmly welcome everyone to join us.
The Coming of the Light is celebrated as a public holiday in the Torres Strait Islands and is one of the most significant days in the Christian calendar as it commemorates the bringing of the holy Gospel message to our people.
While I am looking forward to The Coming of the Light celebrations, it is important for all Anglicans to understand that Jesus was present in my people before the Bible came to the Torres Strait Islands.
Our spirituality lies in the sea, sky and land and since time immemorial our people have believed in a Creator, but we did not know that the Creator was the Christian God.
The Coming of the Light commemorates the Gospel coming to us and giving us a name for the Creator.
The Coming of the Light made that connection, but we had already received God before the arrival of the English missionaries, as God was already with us.
As the custodians of the land, sea and sky, we had already conceived that there was a Creator God.
As July approaches, I am most looking forward to celebrating our unity as one Body of Christ and learning from each other, along with the local traditional custodians of the land in Brisbane.
Editor's note: Please consider making a donation to support The Coming of The Light festivities. Donations may be remitted to the Torres Strait Islander Anglican Non-Geographical Parish ANFIN Account: BSB # 704901 and Account # 00004190, referencing 'Donation' and your surname or sent by cheque payable to 'Torres Strait Islander Min Grp' to PO Box 1220, Fortitude Valley QLD 4006. Please contact Rodney Wolff on 07 3852 1635 or via priest@trinityvalley.org.au if you have any questions re donations.
Jump to next article