Sunday Devotion: 31 October 2021, Twenty-Third Sunday after Pentecost
Secure in God's love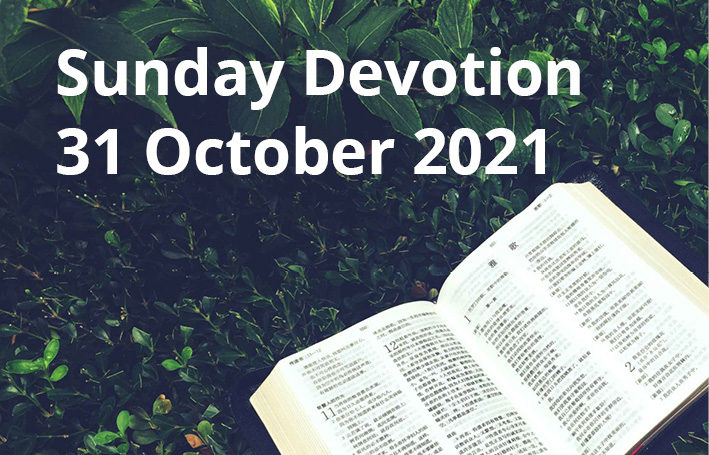 Written by clergy and lay people across our Diocesan community, 'Sunday Devotions' is a column of short reflections based on a Lectionary reading of the day, suitable for small group discussion or personal use.
Main Readings: Ruth 1.1-18; Psalm 146; Hebrews 9.11-15; Mark 12.13-17, 28-34 [Deuteronomy 6.1-9; Psalm 119.1-8]
Supplementary Readings: Psalm 15; Mark 12.38-44; Ruth 1.(19-21) 22-2.13; Psalm 119.1-8; Hebrews 9.15-24
"The Lord grant that you may find security…" (Ruth 1.9)
As a child, I loved climbing onto my mother's lap and being held in love in a place where I could hear my mother's heart. These cherished moments brought peace and I allowed myself to just sit in comfort, with my eyes closed.
After being widowed, Ruth chose to stay with her husband's mother Naomi out of loyalty. Secure in the love Ruth had for her mother-in-law, she clung to Naomi. Once she was connected into this love, Ruth was determined to remain near to this love, no matter where it may take her.
I am way too big now to crawl onto my mother's lap and place my head close to her heart, but the memory is alive and remains. Love through giving and receiving brings security. Love allows us to look forward in hope. God's love brings this peace and comfort, helping us connect into a whole world of people. This brings a sense of connectedness and knowing we are not alone. This is part of what it is to be secure in God's love.
God is a God of love. He reveals this to us every day, through the sunrise, through birdsongs, and in connecting and building relationships with each other. To be secure in God's love is to be part of a worldwide connective web, that pulls together through our common humanity.
Jump to next article