Sunday Devotion: 14 November 2021, Twenty-Fifth Sunday after Pentecost
Have hope and carry on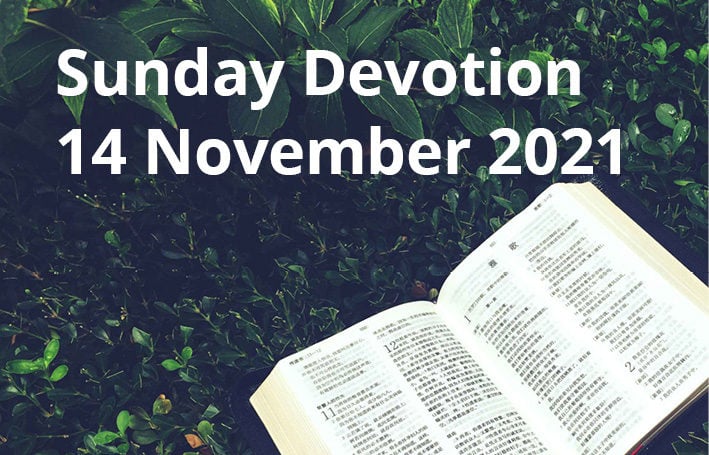 Written by clergy and lay people across our Diocesan community, 'Sunday Devotions' is a column of short reflections based on a Lectionary reading of the day, suitable for small group discussion or personal use.
Main Readings: 1 Samuel 1.4-20; For the Psalm: 'Song of Hannah' (APBA p.429); Hebrews 10.11-14 (15-18) 19-25; Mark 13.1-11 [Daniel 12.1-3, Psalm 16]
Supplementary Readings: Psalm 62; Mark 13.24-37; 1 Samuel 1.21-28; 2.11; Psalm 16; Hebrews 10.31-39
"Let us hold fast to the confession of our hope without wavering, for he who has promised is faithful." (Hebrews 10.23)
Around 20 years ago after my husband passed away, I needed to hold fast to hope when I was too unwell to work and had my hands full with family responsibilities. God provided for me in miraculous ways during this time. For example, when I needed to replace my broken-down car, money appeared unexpectedly in my account enabling me to buy one.
It was when I returned to worship after my husband died that I felt hope and at home. This line of scripture is one I held on to during this difficult time, when I had to persevere to be able to carry on, to live, to do what I had to do. For me, hope is about persevering. God always seems to be there for me no matter what. When I feel cranky or distressed, I talk to him and that is when the hope emerges and I know that because of his faithfulness things will be ok.
Hope helps to keep us motivated so we keep carrying on – in good times and challenging times. We don't know what is ahead of us, and so we need hope in God's faithfulness to take each next step.
Hope abides and God blesses our hope by his faithfulness.
Jump to next article