Tough Questions: Why Christmas?
"The full implications of Christmas, properly understood, are not just potentially life changing – they are eternity changing," says The Rev'd Charlie Lacey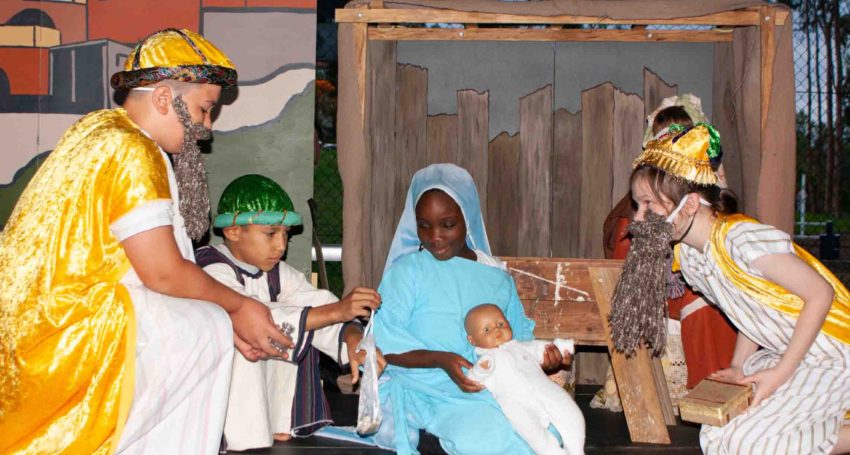 People have mixed feelings about Christmas. For some, it is a magical and exciting time of year – for others it is stressful and draining. For some it is an opportunity to spend time with loved ones – for others a painful reminder of the brokenness of their family. Some enjoy shopping for gifts, while others are plagued by financial worries.
A huge amount of time and effort goes into Christmas. Much time is spent shopping, wrapping presents, cooking, eating and drinking, and there are streets in Springfield where almost every house displays an elaborate array of lights and decorations. But what is it all for? What are we celebrating and why?
In amongst the baubles, reindeer and wrapping paper, many people are vaguely aware of a story about a baby laying in a manger, but all too often that story is devoid of any real meaning. Christmas is a big deal in our culture, but most fail to realise that the story that stands behind it does in fact lead us to the most remarkable and important sequence of events in human history.
As it says in John 1.14: "The Word became flesh and made his dwelling among us. We have seen his glory, the glory of the one and only Son, who came from the Father, full of grace and truth."
The Word is Jesus, who was and is God, therefore God took on human flesh. The fact that God entered into his own creation as a vulnerable human child is surprising and wonderful and his reasons for doing so are even more so.
The destiny of that defenceless baby laid in a manger was to suffer Roman crucifixion. God took on flesh, so that that flesh could be scourged and pierced by thorns and nails. God took on flesh in order that he might die. On the cross, Jesus bore all the world's sin and wrongdoing, including yours and mine. Therefore, if we put our trust in Jesus, God will look at us as if we had never sinned and begin to transform our lives and character by the power of his Holy Spirit. Those who belong to Jesus, even though they die, will be raised to new and everlasting life, just as Jesus was. As it says in Romans 8.11:
"And if the Spirit of him who raised Jesus from the dead is living in you, he who raised Christ from the dead will also give life to your mortal bodies because of his Spirit who lives in you."
In the middle of the popular Christmas Carol, 'Hark the Herald Angels Sing', we find these words, "Born that man no more may die", which is perhaps the simplest and most accurate way to answer the question, "Why Christmas?" The story of Christmas cannot be divorced from the purpose of Jesus and so we must look beyond the stable to the cross on a hill.
Christmas is so much more than the story of God being born (remarkable enough in itself) – it is the story of a loving God, who came to save his most beloved creatures. John 3.16 summarises it perfectly:
"For God so loved the world that he gave his one and only Son, that whoever believes in him shall not perish but have eternal life."
The full implications of Christmas, properly understood, are not just potentially life changing – they are eternity changing. The wonderful news of Jesus' birth should evoke a response of unsurpassed gratitude, praise, adoration and love. In the words of another well-known carol, "Come let us adore him".
First published on the St Andrew's, Springfield website on 28 November 2022.
Jump to next article