The book I have given away the most and why: Colin Lim
"This book certainly helped me accept past experiences with people and situations and how they shaped me, for better or worse. More importantly, the book affirmed God's will and purpose, and that I am therefore 'good enough' to be a presence to His people, whether as a pastoral carer, husband, brother, son, friend or acquaintance," says Colin Lim from Anglicare Southern Queensland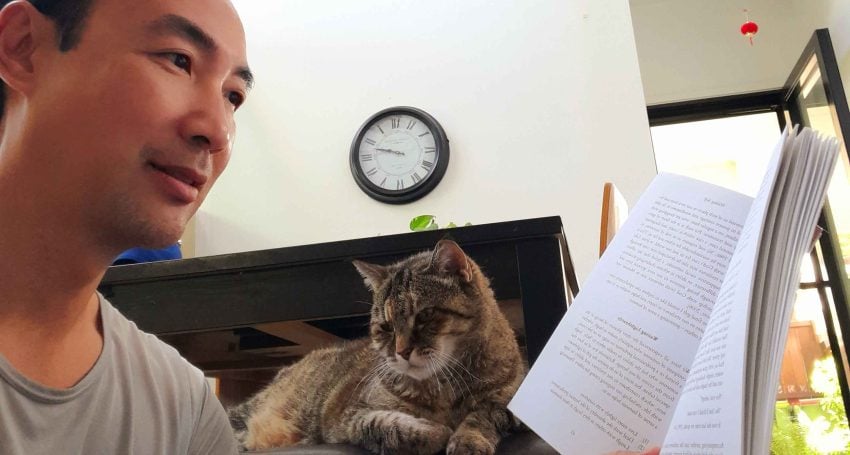 To be honest, I am not an avid reader, but when a book is recommended by my mentor, I tend to embrace the opportunity, even more so when it is gifted to me. After eight years, I still refer to this book in my reflections.
The book is called Personhood and Presence: Self as a Resource For Spiritual and Pastoral Care, and it is by Ewan Kelly. I was intrigued by the word "personhood" from the start, and then captivated by Kelly's poetry and story, which illuminate the human struggle and meaning it can reveal if we dare to explore.
As a result, this book has taken me on a somewhat confronting, but fulfilling, journey of self-discovery. This is how I describe the book to those whom I think are "seeking to understand their individual personhood better"– not for satisfying one's curiosity like some may do through a personality test, but to strengthen relationships with those they care for. This book certainly helped me accept past experiences with people and situations and how they shaped me, for better or worse. More importantly, the book affirmed God's will and purpose, and that I am therefore "good enough" to be a presence to His people, whether as a pastoral carer, husband, brother, son, friend or acquaintance.
Even though I have come across other reflective books that address pastoral care, the way Kelly explores the different facets of "self" resonates with me. In particular, my "beloved self", my "waiting self" with creativity and resilience, my "relational self" especially in my unconsciousness, my "vulnerable and limited self" where pride once dominated, my "mortal and powerful self" that constantly challenges me and last, but not least, my "meaningful self", which drives what I am and do for God and His people. As the book explains on its first page:
"The compassionate provision of pastoral or spiritual care does not begin with an assessment of another's needs. On the contrary, it begins with an awareness of who we are as carers and what we bring to a particular encounter. What is the interpretative framework through which we process and filter our experience of another?"
I have not explicitly asked those I've recommended this book to for a response. However, I have noticed, after reading it, that their perspectives start to reflect those mentioned in the book.
Even though the most entertaining book I have come across is an autobiography, unlike Kelly's book, I have only read it once and it is now parked on the shelf collecting dust, destined for a Lifeline Bookfest one day. However, Kelly's book seems to be one of those books, for me at least, that journeys alongside my frequent thoughts, feelings and conversations.
Editor's note: If you would like to share with other readers what faith-related book, including those with theological, spiritual, ministry, Church history or justice themes, you have given away (or referred) the most and why, please email the Editor, Michelle McDonald, and she will let you know what is needed. 
Jump to next article