The book I have given away the most and why: The Rev'd Cameron Freese
"It's a story about how God interrupted the mundane rhythms of a Welsh retreat centre, transforming it into a House of Prayer, inspiring the development of the international Local Houses of Prayer movement," says The Rev'd Cameron Freese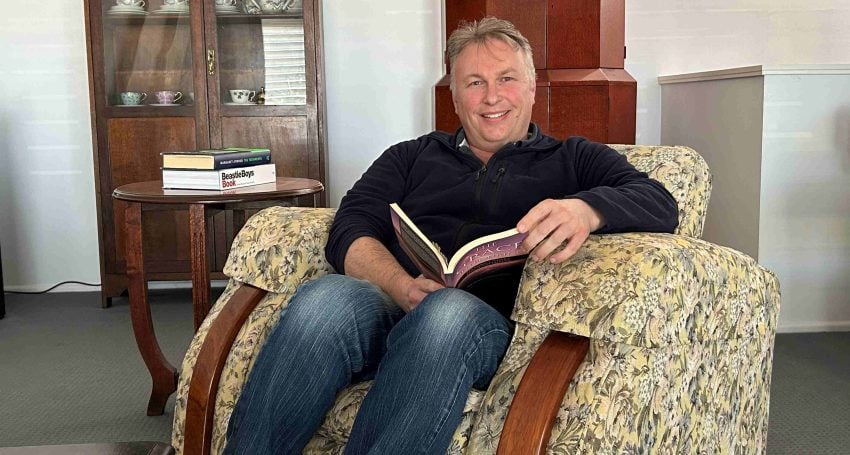 I'm sure all clergy can remember times in 2020 when we were stuck in lockdown and wondering what on earth we were going to do to keep our communities together and create space for the experience of God. For me, one of those moments happened in May that year.
Sometimes books appear in your life just when they need to. This book, The Grace Outpouring: Becoming a People of Blessing, by Roy Godwin and Dave Roberts, came into mine during a 2020 lockdown while watching the TV show Songs of Praise for the first time. I downloaded it immediately and read the entire book that afternoon.
It's a story about how God interrupted the mundane rhythms of a Welsh retreat centre, transforming it into a House of Prayer, inspiring the development of the international Local Houses of Prayer movement.
What struck me about this book wasn't that it's academic or deep intellectual theology, but rather it opened up a door for me into a set of spiritually transforming experiences. I felt my heart lift while reading through it. My demeanour changed as I prayed through it. And, it gave me a sense of the possible — that tangibly experiencing God in a once-in-a-century pandemic was possible. This changed how I prayed and worshipped, clarifying aspects of my vocation. Having said that, like any book, there are words that keep challenging me, especially:
"Roy, if Ffald y Brenin is going to become a house of prayer, first of all you must become a house of prayer yourself."
I was so inspired by what I read, I had to share the book with others. Once lockdown started easing, I bought copies for others, so that they could read and share them. However, they told me that they didn't want to part with the book because it had moved them so much. I have, over time, had to buy more copies to give away and people say similar things: "Can we just keep this a bit longer…I need to reread it." Even my spiritual director, who lives on the other side of the world, was deeply touched by the book and has used it as guide while working with his team members, whom I'm told have also found it transformative.
Roy Godwin and Dave Roberts, 2012. The Grace Outpouring: Becoming a People of Blessing. Integrity Publishing.
Editor's note: If you would like to share with other readers what faith-related book, including those with theological, spiritual, ministry, Church history or justice themes, you have given away (or referred) the most and why, please email the anglican focus team, and we will let you know what is needed. 
Jump to next article