WCC executive committee appeals for permanent cessation of hostilities in Sudan, urges solidarity and support
The World Council of Churches (WCC) executive committee, in a public statement, urged a permanent cessation of hostilities in Sudan, where people are facing a humanitarian catastrophe following weeks of intense fighting between the Sudanese Army and the paramilitary Rapid Support Forces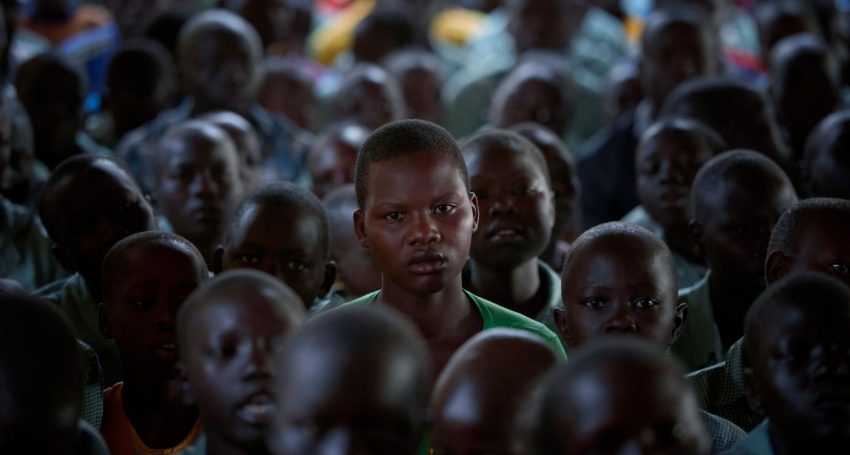 "More than a month after conflict suddenly broke out in Sudan, the people of Sudan continue to be the innocent victims of a dispute within the Military Council that has ruled Sudan since the coup of October 2021," reads the statement. "Having collaborated in derailing Sudan's trajectory towards democracy and civilian rule, the two military leaders – General Abdel Fattah al-Burhan, commander of the Sudanese army, and General Mohamed Hamdan Dagalo, head of the paramilitary Rapid Support Forces – are now struggling over the wreckage of a nation."
Hundreds of thousands have been displaced within Sudan, and tens of thousands of refugees are crossing into Chad, Ethiopia, South Sudan and elsewhere, often arriving in areas already experiencing 'emergency' levels of acute food insecurity.
A week-long ceasefire which officially commenced on 22 May 2023 promised an opportunity for delivery of critically-needed humanitarian aid. However, the statement notes that "even this temporary ceasefire is poorly respected and fighting has continued in many areas".
The violence has affected all parts of the population indiscriminately, and partners on the ground have reported the "complete disruption of civilian life and of capacities for humanitarian response." Within this context the statement highlights the increasingly grievous impacts on the churches and religious communities of Sudan. "Worshippers in the Mar Girgis (St George) Coptic Church in Omdurman were attacked during mass on Sunday 14 May 2023, with serious injuries reported. Both the Anglican and Roman Catholic cathedrals in Khartoum have been shelled, damaged and looted. The All Saints Cathedral of the Episcopal Anglican Church of Sudan was and remains occupied by paramilitaries. Churches and mosques in Geneina, El Fashr and Nyalla are similarly affected. Bishops, priests and religious leaders are displaced everywhere."
The statement appeals to all combatants to "respect the ceasefire agreement so that humanitarian operations can proceed, to refrain from further violence, killing, destruction and looting, to respect international humanitarian law regarding the protection of civilians, and to commit to a permanent cessation of hostilities so that civilians can safely resume their lives and livelihoods, and the nation of Sudan can begin the process of rebuilding and reconciliation." It urges the international community to prevail upon the military leaders to engage in meaningful negotiations, and "calls on all WCC member churches and ecumenical partners, and all people of good will, to join in solidarity and support for the people of Sudan, who have suffered so much for so long, and with far too little care from the wider world."
In conclusion, the statement asks the WCC general secretary "to lead an ecumenical delegation visit to the churches and people of Sudan as soon as security conditions allow."
The WCC executive committee is convening 22-26 May by video conference to conduct the regular business of the WCC for the first half of the year, and to review preparations for the central committee meeting 21-27 June in Geneva.
WCC Executive committee Statement on the Conflict and Humanitarian Crisis in Sudan
Worsening global food crisis focus of WCC executive committee statement: "don't wait for a famine" (WCC news release, 26 May 2023)
WCC moderator reflects on how churches can open doors towards overcoming the suffering in the world (WCC news release, 22 May 2023)
WCC general secretary: "We remain assured that God is in control" (WCC news release, 22 May 2023)
First published on the World Council of Churches website on 26 May 2023. 
Jump to next article