Report exposes Indonesian military assaults on West Papua's Indigenous villages
Human Rights Monitor, a human rights organisation focusing on West Papua, Indonesia, has just released a report titled "Destroy Them First, Discuss Human Rights Later: An investigation of Indonesian Security Forces' operations in Kiwirok under International Law"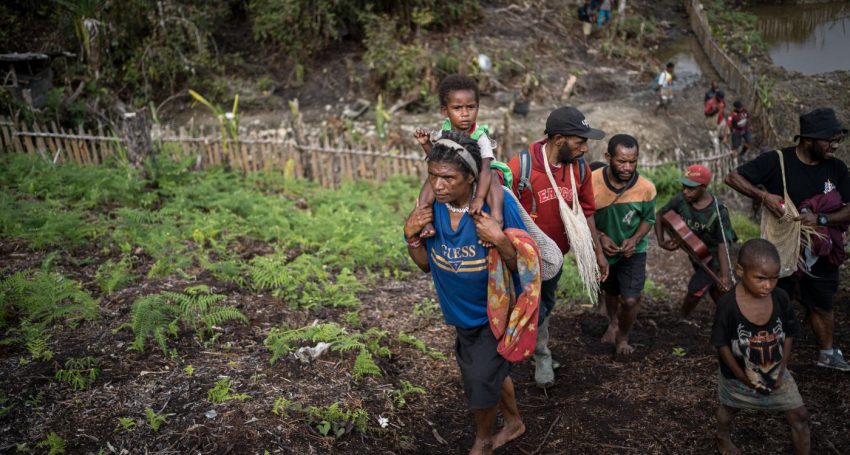 The report provides an analysis of the Indonesian forces' attacks on Indigenous Papuan villages in the Kiwirok district, highlighting the urgent need for international attention and action.
West Papua, a region located in the western half of the island of New Guinea, and under Indonesian rule since 1969, has long suffered from serious human rights abuses, including extrajudicial killings, arbitrary arrests, torture, forced disappearances, restrictions on freedom of expression, and discrimination against Indigenous Papuans. This new report sheds light on the gravity and extent of violations in the Kiwirok district, recently affected by conflict and displacement, and measures them against international law.
Peter Prove, Director for International Affairs at the World Council of Churches explained: "The World Council of Churches has been monitoring the conflict in West Papua—and its humanitarian, human rights, and environmental impacts—for many years. But it remains a hidden crisis, largely forgotten by the international community—a situation that suits the Indonesian Government very well. This report helps shine a small but telling beam of light on one specific part of the conflict, but from which a larger picture can be extrapolated. Indonesia—which is currently campaigning for election to the UN Human Rights Council—must provide more access and transparency on the situation in the region, and the international community must respond appropriately to the increasing gravity of the crisis."
Human Rights Monitor is calling on the international community, governments, and relevant stakeholders to immediately ensure humanitarian access for national and international humanitarian organisations and government agencies to the Kiwirok district. Humanitarian aid should be provided without involving security force members to ensure that internally displaced persons can access aid without fearing reprisals.
Among other calls, Human Rights Monitor is also urging allowing international observers and foreign journalists to access and work in West Papua.
Full report available for download on Human Rights Monitor's website.
First published on the World Council of Churches website on 17 August 2023. 
Jump to next article