Post-referendum RAP Working Group statement
"Last week the National Aboriginal and Torres Strait Islander Anglican Council (NATSIAC) — the Aboriginal and Torres Strait Islander voice to General Synod — gathered for their annual meeting in Newcastle…During the meeting, the overwhelming majority of NATSIAC report presenters expressed their sadness and dismay at the referendum result. There was also a sense that the referendum result exposed a deeper darkness in this land…There was a lingering feeling of deep sadness, as well as bewilderment, dismay and a fear for the future, especially for the future of our children," say The Rev'd Canon Bruce Boase, Aunty Dr Rose Elu and Aunty Sandra King OAM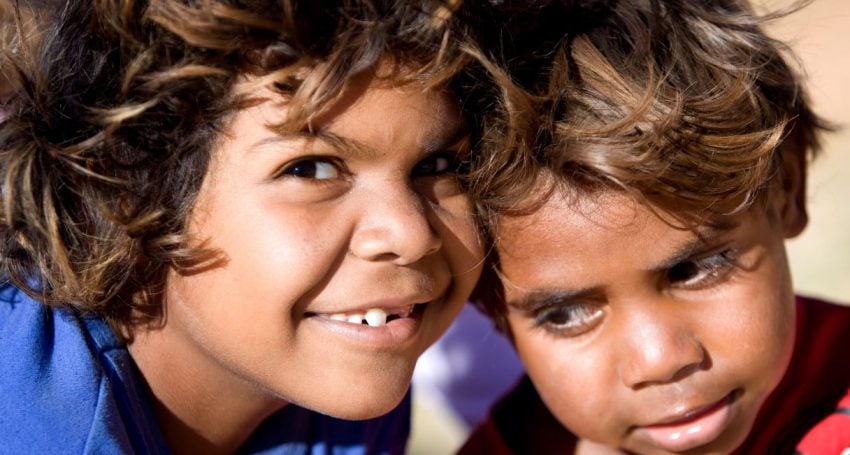 Firstly, we would like to acknowledge and thank all those in our Diocesan community who sent Aboriginal and Torres Strait Islander Reconciliation Action Plan (RAP) Working Group members messages of support following the devastating referendum outcome.
The past few weeks have been particularly painful for many Aboriginal and Torres Strait Islander peoples nation-wide. We encourage Aboriginal and Torres Strait Islander peoples in the Anglican Church Southern Queensland and the wider community to reach out for counselling or pastoral and spiritual care if needed.
Guided by the Uluru Statement From the Heart leaders' request, we called for a Week of Silence for the Voice after the referendum. During this Week of Silence, we abstained from commenting publicly about the referendum outcome. Because the ACSQ's Reconciliation Action Plan supports the Uluru Statement From the Heart in full, the RAP Working Group deemed this a respectful response. St John's Cathedral hosted a silent vigil for the whole community during this week, with representatives from different faith groups and a range of sectors gathering to reflect and pray.
We commend the Uluru Statement From the Heart leaders' decision to take a week "to grieve this outcome and reflect on its meaning and significance". The ancient wisdom of the world's oldest continuing cultures shone through in this choice, and we pondered on what the world would look like if all leaders withdrew to reflect when they are grieving or angry.
Last week the National Aboriginal and Torres Strait Islander Anglican Council (NATSIAC) — the Aboriginal and Torres Strait Islander voice to General Synod — gathered for their annual meeting in Newcastle. Our Diocesan NATSIAC members include The Revd Canon Bruce Boase, Aunty Dr Rose Elu and Uncle Milton Walit. During the meeting, the overwhelming majority of NATSIAC report presenters expressed their sadness and dismay at the referendum result. There was also a sense that the referendum result exposed a deeper darkness in this land. That being the case, time was set aside to discuss "Where to now?"
There was a lingering feeling of deep sadness, as well as bewilderment, dismay and a fear for the future, especially for the future of our children.
As recently explained in anglican focus by Torres Strait Islander St John's College UQ student, Aiden Wu, we need to keep our kids healthy and in school if we are more likely to later see them in university than in prison.
For example, there is such a high rate of trachoma — the leading infectious cause of blindness globally — among Aboriginal children in rural northern and central Australia that our nation is the only developed country in the world where the disease still exists in endemic proportions. This is despite trachoma not being diagnosed in "mainstream Australia" for over 100 years.  The endemic rate of trachoma impacts the ability of children to attend school and is the kind of health "gap" our people hoped that constitutional recognition through the Voice to Parliament would help solve from the grassroots.
In 2017, NATSIAC endorsed the Uluru Statement From the Heart, including constitutional recognition through a Voice to Parliament. Last year, NATSIAC reaffirmed this support.
The Anglican Church Southern Queensland's 2021-2023 Innovate Reconciliation Action Plan, which was ratified by Diocesan Synod and approved by Reconciliation Australia, endorsed the whole Uluru Statement From the Heart, while expressing clear support for constitutional recognition through a Voice.
Then in 2022, the Anglican Church Southern Queensland became the first Church nationally of any denomination to formally partner with From the Heart, which subsequently became the Yes23 campaign this year. We are proud that our Diocese continued to show such leadership in the national Reconciliation space.
And, we will continue to listen to what NATSIAC has to say moving forward.
We would like to take this opportunity to thank all those who engaged in meaningful discussion during the referendum campaign period, especially those parishes, ministries and agencies who invited RAP Working Group members to explain the ACSQ's position and what constitutional recognition through a Voice was about. We would also like to thank all those who contributed anglican focus reflections, features and videos and who engaged positively in other ways in support of the Yes vote.
At Diocesan Synod this year, a motion was passed allowing the RAP Working Group to seek to apply for another Innovate Reconciliation Action Plan within one year of the completion of our current RAP's expiry (that is, July 2023).
We look forward to updating anglican focus readers about our new Reconciliation Action Plan, including its launch date.
Thank you on behalf of the Reconciliation Action Plan Working Group,
The Rev'd Canon Bruce Boase (RAP Working Group Chair and NATSIAC member)
Aunty Dr Rose Elu (RAP Working Group member and NATSIAC executive member)
Aunty Sandra King OAM (RAP Coordinator)
Jump to next article