Widows
'Beyond subverting the economic motivations for criminality, Widows firmly locates the story in a patriarchal setting where escape from domination, domestic violence and dishonesty through law breaking seems eminently justifiable,' says movie reviewer Jonathan Sargeant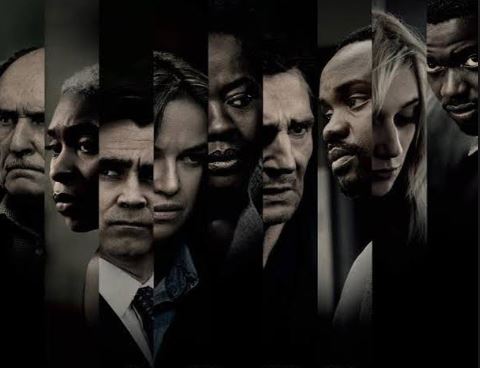 Sometimes you watch a trailer, then see the film and realise you saw all the best bits already. Sometimes watching the film reveals so much more than the two-minute advertisement. Steve McQueen's new film, Widows, is just such a film.
With a screenplay by Gone Girl writer Gillian Flynn and the director, Widows teases ostensibly as a heist story. Viola Davis plays Veronica Rawlings, whose husband, Liam Neeson's Harry, has just died during a robbery gone wrong. And wrong it does go, with an exploding van incinerating the team of criminals and the two million dollars. Veronica's grieving is interrupted by local gangster Jamal Manning, now running for office. The stolen money was to be a donation to him to fund his campaign and he is less than happy. He gives Veronica a month to pay him back. That Veronica barely knew of her husband's nefarious career and has no skills in the criminal arts is of no concern to Manning. Using Harry's notebook with the plans for one last heist, she decides to pull together the widows left behind by her husband's failed job to get the money and restart their lives.
So far, so good. You may even remember a British miniseries back in 1983 made from the source novel. But Flynn and McQueen manage to take the original Lynda La Plante text and reset the context for the film in a very urban Chicago. This serves to ground the actions of each character in a desperate struggle to survive in a city that has gone very wrong. McQueen paints the landscape as a harsh place that looks hauntingly beautiful, yet remains compellingly threatening. His success in achieving this reminds the viewer that at times, crime takes place for reasons other than greed.
Beyond subverting the economic motivations for criminality, Widows firmly locates the story in a patriarchal setting where escape from domination, domestic violence and dishonesty through lawbreaking seems eminently justifiable. This is where a film like Widows excels. This year's similarly pitched Ocean's Eight featured a great cast but reduced the theme of sisterhood to sharing interest in particular shoes. Yes, shoes are great, but Widows does a much better job of exposing the world that creates the need for the escapism of fashion and much worse.
Fortunately, McQueen tempers the thematic nature of Widows by drawing terrific performances from an ensemble cast. Viola Davis has made a career playing grim characters on the verge of nervous breakdown. Here she does not disappoint in that respect, but there is an extra edge of world-weary resignation kept at bay by her ticking-clock circumstance. Australian actress Elizabeth Debicki also shines as another member of the crew, Alice, finding her centre as she gradually escapes passivity. Michelle Rodriguez is good too. A very frail looking Robert Duvall cameos, still capable of an explosive monologue. Colin Farrell as a political rival is not given much to do, but always remains charismatic. Some wry humour sprinkled throughout the script leavens the dark tones, too.
So what looked initially like just another heist film has delivered much more. Some genuinely unexpected twists in the film's second half also propel the narrative beyond typical genre tropes.  Director McQueen is on top form; whilst the term 'widow' is defined by the absence of a male partner, Widows stand very much on their own feet.
Widows, MA, is directed by Steve McQueen.
Jump to next article