Do The Oscars Really Matter? (Hint: no they don't)
Lay Education Director at St Francis College Jonathan Sargeant reviews the Oscars and the confronting Australian film Reflections in the Dust, which did not make the Oscars' nominee list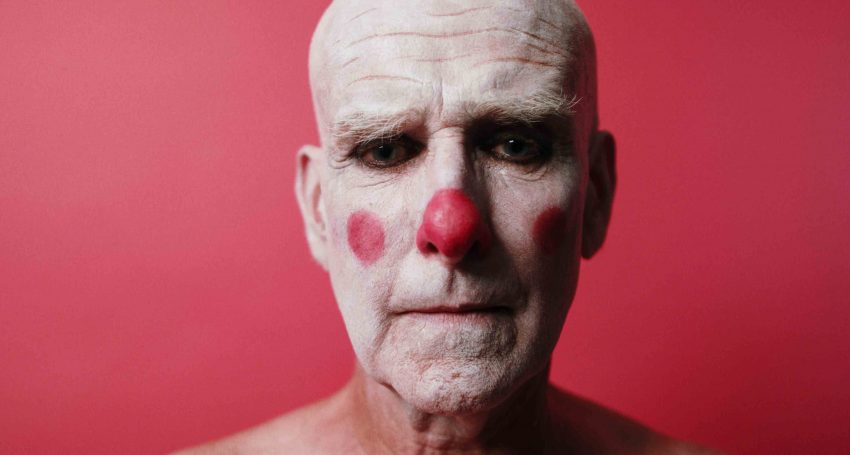 Once a year around this time, human beings (at least in the western world) become transfixed by a shiny thing: the Oscars. The awards ceremony itself for the Academy of Motion Picture Arts and Sciences ('AMPAS' for trivia fans!) is the culmination of weeks of speculation that begins with the announcement of the nominations in the various categories. A handful of films and film makers score a mention in each of these.
Some categories exist in the shining light (Best Director, Best Actor/Actress) and some are gloriously arcane to the average film viewer. How is 'Sound Editing' different to 'Sound Mixing', some might ask? Why are there 'Best Documentary' and 'Best Documentary Short' categories, but not for 'Best Film' AND 'Best Film Short' categories? There are reasons for these and other vagaries of the process, but for the average punter, the 'Oscars' as we like to call them are probably more about the glitz and glamour of attractive people in expensive clothes vying for seemingly golden statuettes.
Winning an Oscar is significant of course. In something as tenuous as acting, being acknowledged as 'good at it', especially in front of others, must surely feel great. And, a film that wins an Oscar can be guaranteed many millions more in revenues. It'll be instantly shown in more cinemas leading to a huge increase in earnings. This is why some studios spend between 20 and 30 million dollars (US) in campaigns to increase their chances. They wine and dine Academy members with chances to meet stars, distribute expensive film-themed gifts and offer free access to sound stage events during filming.
But the big question is this: do the Oscars really matter? Can you be guaranteed to enjoy the film that wins 'Best Picture' more than one of the also-rans? Is it actually possible to determine the absolute 'best' when thinking about films?
The answer is 'no' to all three questions.
How does one decide which out of a handful of films is the best? There's a multitude of ways to decide. Is it the one that makes you happiest? The most uplifting? The one that most successfully connects you with another human's feelings? Is it the most spectacular film, which shows you things you've never seen before? Is it the one that leaves you humming the theme when you leave the cinema? Is it the one that aligns most closely with your view of the world, therefore reinforcing your values? Is it the one that dazzles you with glitzy lifestyles of beautiful people? Is it the one where unlikely people have a chance for love, giving you hope for your own future?
I could go on here. There are many different things we want from the films we choose to view! Even in the more obscure categories, like sound editing, the choices are many. Can you really objectively compare the fast slick editing of an action film with the slow languorous cutting of a character piece? Or Soundtracks: if a theme is hummable and memorable, is that better than the background music you barely notice because it enhances atmosphere without attracting attention to itself?
So, the Oscars are fun, but in any given year it's easy to find more significant, maybe more deserving winners in every category. I would have loved to have seen Roma win Best Picture over Green Book this year. That would have freed up the Foreign Language category for Shoplifters, another absolutely wonderful piece of cinema that explores modern families in more intriguing detail than any other example in many a year.
And that's why Reflections in the Dust deserves a few lines here and now.
Reflections in the Dust, MA15+, Directed by Luke Sullivan
In a desolate and possibly post-apocalyptic Australian wilderness, daughter Freckles (Sarah Houbolt) tries to survive amidst the harshness of both land and her father, The Clown (Robin Royce Queree). Using a unique mixture of documentary and fictional work, director and writer Luke Sullivan paints a worrying portrait of relationships on the edge of loneliness and existential despair.
This is not a pleasant film, but in a world rife with domestic violence and sexual abuse, experiencing a piece of art that confronts one with questions about one's own complicity and the place of faith is valuable – probably essential. Sullivan's budget is tiny, but the casting of Sarah Houbolt, disability rights advocate and former para-Olympian, for her first film role is a master stroke. Her vulnerability and honesty in the face of a rage-filled performance from Queree as her father is masterful.
I'm sure this film probably won't grace too many screens. I'm sure it won't last long where it does. But for the thoughtful filmgoer who understands that sometimes important films can leave you angry, Reflections in the Dust will be a rewarding experience, though one likely to be missing from future Academy Awards announcements.
Jump to next article