Where Hands Touch
Jonathan Sargeant gives a mixed review on this motion picture drama, which is currently showing in cinemas, and which depicts the romance between a young bi-racial Berlin adolescent girl and a member of the Hitler youth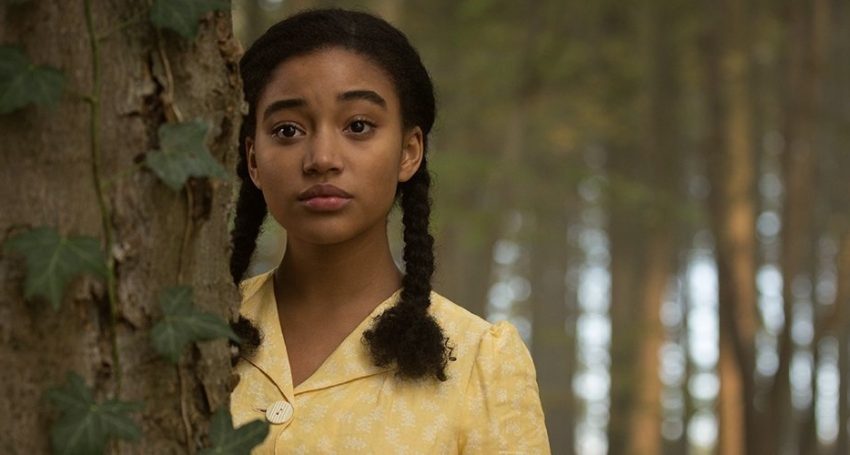 Where Hands Touch, M, Directed by Amma Asante
15-year-old Leyna is in trouble at school and struggles with the lack of information about her absent father. When she meets Lutz, a handsome boy with impressive family connections, the two fall for each other quickly, meeting away from the eyes of their parents. Is it true love?
That may sound standard enough but complicating matters is that Leyna lives in Berlin in 1944, her father was African and Lutz is a member of Hitler Youth. Difficult? Yes, especially since Lutz's father is a high-ranking Nazi.
Amma Asante has made a series of strong films detailing Black experiences, like the wonderful Belle (2013) and A United Kingdom in 2016. Where Hands Touch delves into those same powerful themes and brings some terrific ingredients but the result is sadly less compelling.
Amandla Stenberg brings an earnest luminous countenance to Leyna and is put through the emotional wringer, particularly in the film's third act set in an unnamed concentration camp. Christopher Eccleston plays Lutz's father with nuance and there seems to be another story to be told here, in terms of his conflicted Germanic national identity coupled with the lack of will to stand up to the fascist regime. George McKay as Lutz intrigues with the same divided loyalties, but the script struggles under the weight of improbable coincidences. That the three main characters find themselves in the same concentration camp towards the end of the war is so unlikely, I found myself looking to see if the film was 'based on a true story' to excuse it. The romance of Leyna and Lutz is convincingly pulled off once underway, but the first steps towards it don't ring totally true.
A less than tight focus is evident in the script too. The struggles of Lutz and his father with their love for country and what that country is doing in their name is worthy of more attention. A film that starts with a James Baldwin quote, "There are days when you wonder what your role is in this country. And what your future is in it," suggests this was at the heart of the filmmaker's quest. That could have been a fascinating film. The same goes for Leyna's story. One wonders if the account of Leyna as a bi-racial German in Berlin in 1944 might have benefited with the absence of the improbable Romeo and Juliet narrative.
Having said all that, this is an angle on a story that hasn't been seen before from a period of history mined relentlessly for more than 60 years. That in itself is a triumph, carried off with panache by an always watchable director and cast.
Jump to next article