Sunday Devotion: 26 May 2019, Sixth Sunday of Easter
God is always with us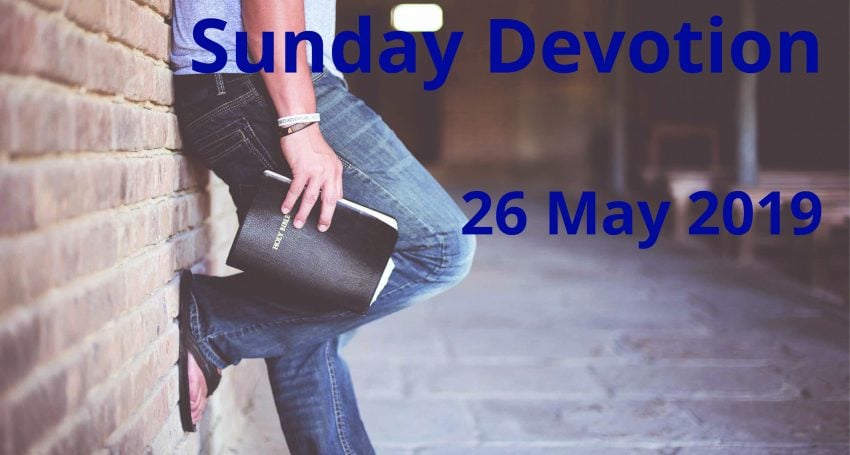 Main readings: Acts 16.9-15; Psalm 67; Revelation 21.10-14, 21.22-22.5; John 14.23-29 or John 5.1-9
Supplementary readings: Psalm 112; John 11.38-44; Acts 12.20–13.5; Psalm 2; Revelation 3.14-22
"I saw no temple in the city, for its temple is the Lord God the Almighty and the Lamb." (Revelation 21:22)
As God's people, we lament when we see a church close down, and we mourned last month when we witnessed Notre Dame Cathedral in flames. The presence of 'church' in our communities, in whatever form it takes, is important – it speaks of the faithfulness and love of God to dwell with us everywhere we go.
'Presence' has always been important to God. Scripture tells us that God dwelt with us in the Garden of Eden. God dwelt with us in the tabernacle and in the temple. God dwells with us in Christ – the Emmanuel. God dwells within us now, as each of us is a temple of the Holy Spirit, bearing Christ to each other.
Jesus came into our world and lived as one of us. Through His death, resurrection and ascension, God did away with everything that separates us from each other. It is Christ's faithfulness and love that demonstrates to us that God dwells with us wherever we go.
So, as we go into the world, let us have confidence that the presence of God goes with us, and is with those we meet.
Jump to next article