Holy Rood's Mainly Music program reaches double digits
Team Leader of Holy Rood's Mainly Music program, Judy Hallewell, tells us how Mainly Music started and why it is such a great ministry to run for community engagement and church growth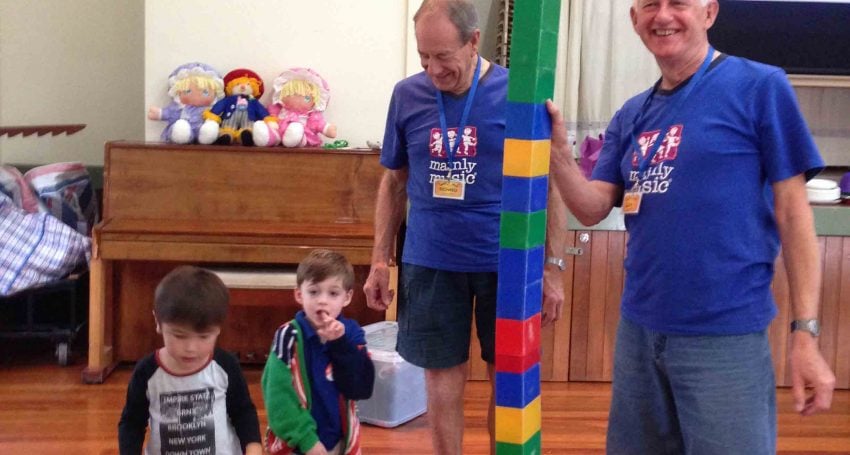 The Mainly Music Team at Holy Rood, Oxenford recently celebrated its 10th birthday.
Mainly Music began in New Zealand in 1990 and the program has gradually spread around the globe. It is designed to be "a fun music group for parents or primary caregivers to enjoy together with their young children. Each group is associated with, and is run by volunteers from, a local church. Children are introduced to music, creativity and more."
Back in July 2009, one of our parishioners, Glenda Murrell, gathered a team of volunteers to deliver this program in the parish.
During the ten years since Mainly Music began at Oxenford, hundreds of littlies from birth to five years have come through the doors each Thursday morning during term time. The team, with lots of donations from other parishioners, has provided snacks for the children and tea, coffee and delicious food for the adults. A period of social activity is followed by a half hour of Mainly Music's structured music and movement program.
The catchy songs and rhymes often involve counting, body parts, colours, movements, shakers, claves, coloured scarves and stuffed toys. Once the music gets underway, the joy on the faces of the children is quite special to behold. In a recent survey, one of the mums said that she values the "early learning appreciation for music and movement in a non-threatening Christian environment."
The group has seen lifelong friendships develop between the parents and children who attend. Team members ­are often viewed as substitute grandparents and they provide a listening ear for those going through tough times. A 'teapot', with an adjacent notepad and pencil, provides an opportunity for people to make specific prayer requests.
Some of the parents attend churches of different Christian denominations, while some have begun to attend one of the local Anglican churches because of the contact with the Mainly Music program. For others, Thursday mornings is their only opportunity to encounter Christianity in action.
Five steps to running a successful Mainly Music program:
Contact Mainly Music to find out what's involved in setting up a group
Be organised
Have faith that it will go well
Show care and concern for every child and adult who comes through the door
Come together for a team prayer before each session begins
This prayer is the one used each week by the Oxenford Mainly Music team:
Lord God, as we pause for a moment in the midst of our preparations for another morning of Mainly Music, let us be mindful of the responsibilities and opportunities that lie ahead of us today. As we interact with the children, the parents, grandparents, carers and with each other, may we demonstrate our faith in you in everything we say and do.
We give you thanks for the opportunity to be a part of this special ministry and ask for your blessings upon all who gather here today.
We pray this in Jesus' name. Amen
Jump to next article