Sunday Devotion: 27 October 2019, Twentieth Sunday after Pentecost
The needle and the camel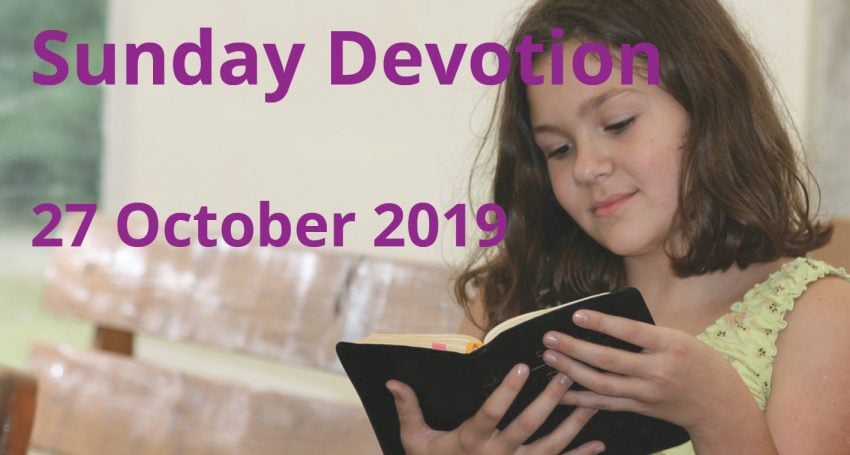 Main Readings: Joel 2.23-32; Psalm 65; 2 Timothy 4.6-8; 16-18; Luke 18.15-30
Supplementary Readings: Psalm 19; 2 Timothy 3.1-9; Jeremiah 14.7-10, 19-22; Psalm 84; Luke 18.31-43
"Indeed, it is easier for a camel to go through the eye of a needle than for someone who is rich to enter the kingdom of God." (Luke 18.25)
My eldest daughter was educated at St Margaret's Anglican Girls School. The amazing Sisters of the Society of the Sacred Advent significantly influenced the moulding of my daughter's personal philosophy while she was a student at the school. The sisters lived and practised the idea that with any privilege there is always an associated responsibility, and we cannot accept any privilege without embracing the greater responsibility we have to those in our community who are marginalised.
In today's Gospel reading, the Ruler asks Jesus what he must do to inherit eternal life. In response, Jesus refers to the commandments, adding that the Ruler also needed to sell his possessions and distribute the ensuing funds to the poor.
This scripture is often quoted. On the face of it, the scripture implies that before we can even contemplate entering the kingdom of God we must divest ourselves of all worldly possessions and wealth. However, relying on the message of the Sisters, it is how we use this wealth to care for others that is important. It is a profound and enduring message, and I have watched my daughter mature into a caring and compassionate woman reflecting the sisters' values.
It can be challenging at times to embrace this fully, but it is our God-given responsibility to do so.
Jump to next article