Letter from Rwanda: global Anglican ripples
"Until I received Bishop Manasseh's letter, I had not thought about the unintended impact that divisions in the Anglican Church internationally were having on some of the poorest communities in our world – issues that I thought were so far away from me are now impacting my friends," reflects community development worker and Liturgical Assistant Sarah Gover from the Parish of North Pine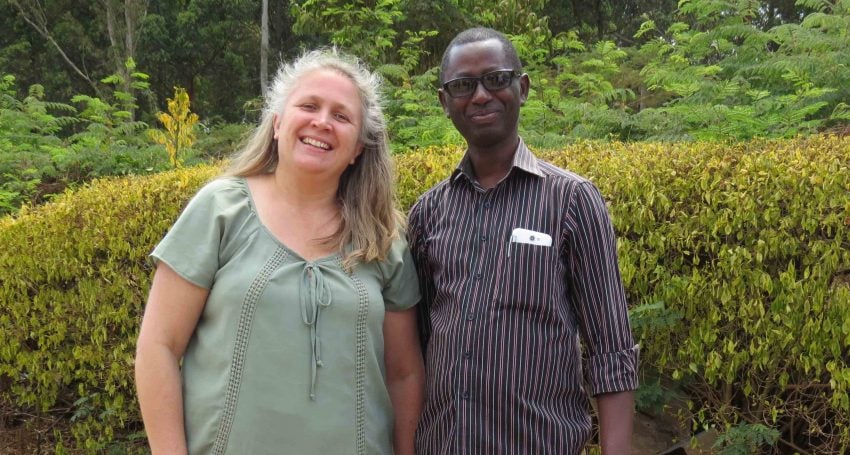 Over the last 10 years I have had the privilege of making a number of visits to the Diocese of Gahini in Rwanda, and observed their recovery from the genocide 25 years ago.
My last visit to Rwanda was in May last year when The Rev'd Dr Manasseh Gahima was enthroned as the second Bishop. Bishop Manasseh is one of the most humble men I have ever met. He was born seventh of nine children in a refugee camp in Uganda. His parents fled Rwanda during an earlier period of genocide of 1959.
Manasseh returned to Rwanda soon after the genocide and  became a town mayor before the then Bishop of the Diocese suggested he work as the Diocesan administrator. Times were hard in the Diocese and the staff often went without pay. Each time Manasseh and his wife Rose would pray, God would provide for them and their eight children. While administrator, Manasseh completed his theological degree and went on to earn a doctorate.
In that same time since the genocide, the average daily income in the country has doubled from two dollars per day to four dollars per day. When I first visited in 2010, only nine percent of the country had access to electricity – now over 50 percent do. Just before Manasseh's enthronement, the local council sealed the road to the cathedral and installed electric lights. The local church has also seen growth in numbers, discipleship and community development. This growth has only been possible because of the partnerships forged with parishes and Dioceses around the world, with Anglican churches in the United States being the biggest financial supporters.
Like so many Dioceses and Bishops in developing world countries, Bishop Manasseh and the Bishop before him, have been reliant on the giving from their mission partners. Bishop Manasseh has just returned from a trip to the United States where he attended a conference and visited some of the Dioceses' mission partners. He wrote to me reporting that some of the churches he visited were struggling. Some of their key mission partners had been part of a group of churches in America that splintered from the main body, and are struggling financially as a result of subsequent legal action. Other churches are paying loans for their newly acquired church properties. As a result, they can no longer honour their commitment to their partners in mission.
I know that there has been increasing division and dissent in the global Anglican Communion, but I had not given much thought to the inadvertent consequences. Until I received Bishop Manasseh's letter, I had not thought about the unintended impact that divisions in the Anglican Church internationally were having on some of the poorest communities in our world – issues that I thought were so far away from me are now impacting on my friends. And, I am beginning to wonder if God might want me to do something about it.
Jump to next article