A pilgrim people
"It is one thing to study the Bible when you are 14,000 kilometres away, but it is a completely different – some say life-changing – experience reading it while in the Holy Land," says The Rev'd Daniel Jayaraj as he reflects on modern-day pilgrimage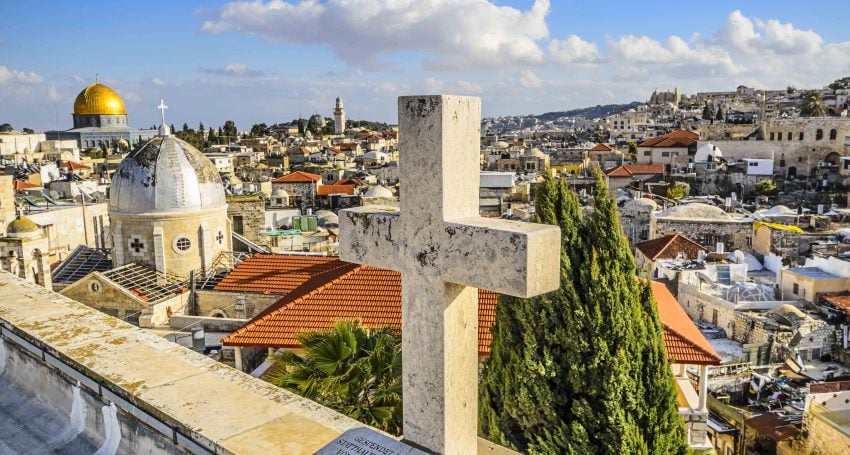 A pilgrimage is a journey, often to an unknown sacred place, where a person goes in search of a new or expanded meaning about their faith and themselves, or to seek God's help. Pilgrims would traditionally leave their families, homes and comforts for a time to walk for hundreds of kilometres with only what they could carry on their backs.
Christian pilgrimages were first made to sites connected with the birth, life, crucifixion and resurrection of Jesus Christ in the earliest times. For example, Origen of Alexandria, the most important scholar and theologian of the early Greek church, wrote of his pilgrimage in the third century. He was one of the first to comprehend and teach the concept of Church as a pilgrim people. Following his example, from the fourth century pilgrimage became increasingly encouraged by Church leaders, with pilgrimage largely established under Constantine as his mother, Helena, journeyed to what became known as the 'Holy Land'.
Pilgrimage destinations soon broadened beyond the Holy Land to sites associated with the Apostles, Saints and Christian martyrs. However, the Holy Land is where it all started; the lands into which Abraham first walked from Ur, the land that God promised to Abraham and his descendants. The Holy Land is where monotheism started and is where Isaac, Jacob, Sara and Leah lived. This is the land where David triumphed over Goliath, and where Solomon built his temple. Only in the Holy Land can you walk where Jesus walked, see and feel the places where the disciples walked with the Lord, visit the places where Jesus performed his miracles and pray where Jesus was nailed to the cross to forgive all sin.
It is one thing to study the Bible when you are 14,000 kilometres away, but it is a completely different – some say life-changing – experience reading it while in the Holy Land. The Sermon on the Mount truly comes to life while standing on the Mount of Beatitudes; likewise, it is one thing to read about the empty tomb, but a completely different experience when you get to enter and see the tomb with your own eyes. It sharpens your comprehension of the Bible. Seeing the places the Bible speaks of gives greater confidence in the Word of God.
Please join me and other local Anglicans on a pilgrimage to the Holy Land between the 20 February and 7 March 2020. The 16-day tour will stop over in Sri Lanka each way, and the tour includes return airfares, all hotels with breakfast and dinner included, professional guides, luxury coach travel, entry fees, tips and transfers. $4950 per person, twin share. For more information, please email the All Saints, Chermside office. 
Jump to next article