'Caremongering' in our communities
"Right now, we especially need to reach out to those in our parishes and communities in the high-risk groups who are withdrawing to their homes to avoid getting infected for weeks, or possibly even several months," says Justice Unit Coordinator Jen Basham, who suggests practical ways we can do this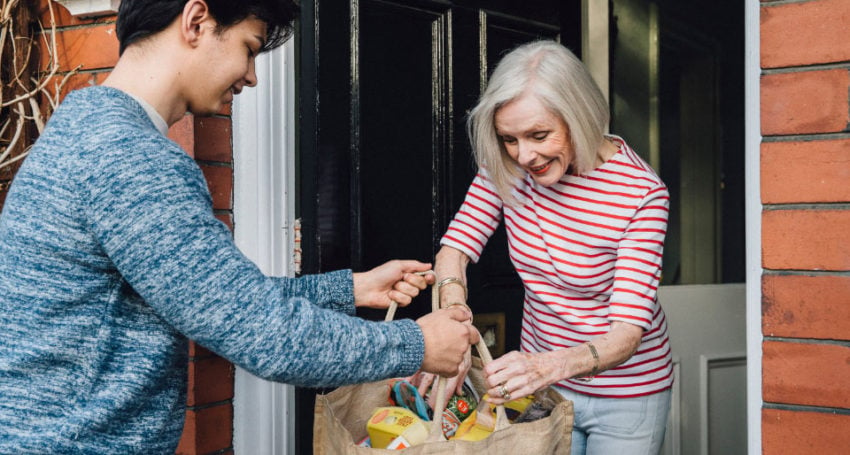 Churches around Australia recently suspended public worship and gatherings, and other civic and business life is operating remotely or shutting doors to mitigate the risk of coronavirus spreading.
A key to preventing the spread is 'social distancing'. The word itself is a striking oxymoron, much like telling someone to 'act naturally' or that you will join them on a 'fun run'.
Perhaps a more apt description is 'physical distancing'. Because, although we must remain physically apart, now more than ever, we need each other.
We need both social solidarity and connection.
Right now, we especially need to reach out to those in our parishes and communities in the high-risk groups who are withdrawing to their homes to avoid getting infected for weeks, or possibly even several months.
News stories are springing up about the ways our community is actively responding to assist people in high-risk groups, including seniors, people with chronic health conditions and people with low immunity.
Individuals are letting their neighbors know that they are there to help, such as by dropping a postcard or note in the letterbox. Locally and internationally, neighbourhood and suburban groups are organising mutual aid groups on social media platforms like Facebook. For example, in Canada 'caremongering' groups have taken off so there is more of a focus on caring for vulnerable people in the high-risk groups, rather than panicking about individual needs.
And, businesses are doing their bit, too, with pubs cooking free meals for Seniors and gin distilleries turning production to hand sanitiser.
Similarly, churches and faith communities are looking for ways to connect and support each other.
Alongside important information about ongoing ministry, there are now also resources available for parishes and faith communities on the ACSQ website, to assist with using digital resources and community engagement.
For instance, there are options to help connect with people who are not online or have poor internet connections. One option, instead of a Facebook group, is organising a 'Phone Tree', or calling group. This is a simple and highly effective system for connecting a group of people by telephone.
If you are on Facebook, you can join our Christian COVID19 Resource Network or look out for community groups organising near you. Or you, and your church community, might help to start one if they don't exist already.
Two other good sites for similar resources, and where you can look for local groups, are:
anglican focus is keen to hear how your churches and ministries are staying connected and assisting others. Please email the Editor, Michelle McDonald, with your stories via focus@anglicanchurchsq.org.au
Jump to next article