Sunday Devotion: 12 July 2020, Sixth Sunday after Pentecost
Cultivating grace in faith, hope, love and trust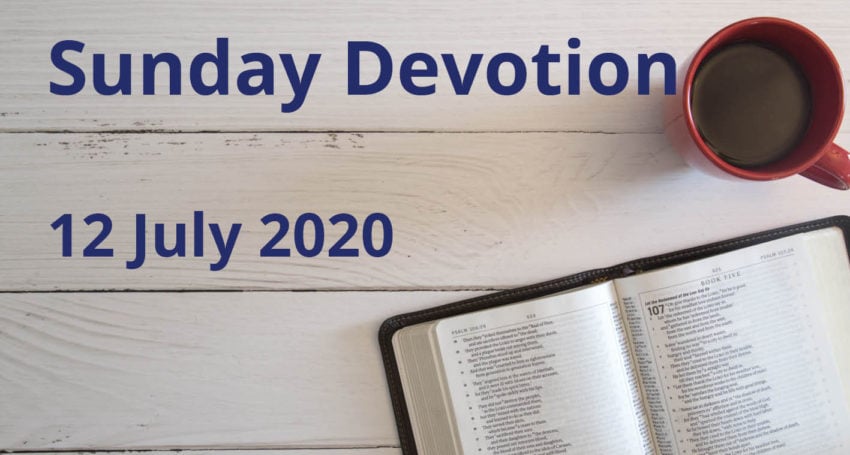 Written by clergy and lay people across our Diocesan community, 'Sunday Devotions' is a column of short reflections based on a Lectionary reading of the day, suitable for small group discussion or personal use.
Main Readings: Genesis 25.19-24; Psalm 119.105-112; Romans 8.1-11; Matthew 13.1-9; (10-17); 18-23; [Isaiah 55.10-13; Psalm 65. (1-7) 8-13]
Supplementary Readings: Psalm 119; Matthew 12.33-42; Genesis 26.1-6, 23-25 or Genesis 27.1-40; Psalm 65; Romans 9.15-26
"And he told them many things in parables, saying: "Listen! A sower went out to sow." (Matthew 13.3)
Recently, the wife of a deceased non-Anglican requested me to conduct her husband's funeral. As I listened to her request, immediately the Spirit of God took hold of me and grace led me to accept her request.
God calls, blesses and sends us into the world to cultivate grace. In the Parable of the Sower, he was very optimistic when he started sowing. The sower sowed the grains in faith, hope, love, and trust. In the same manner, God sends us to cultivate God's grace to others in faith, hope, love, and trust. Once we have cultivated grace, God will see that it does not go to waste, for God is the Creator and has a plan for everyone. Since the plan for our salvation was born in God's heart, God will enable the seeds of grace to germinate in their own time, and all we are called to do is keep cultivating. Grace, once cultivated, will never fade away and nor will it be destroyed. Grace remains forever, germinating little by little.
After the funeral service, a close family member confirmed "the positive vibes" of the Spirit he had experienced during the entire service. Though I had not met the deceased families, the positive comments received ensured blessed cultivation. God's blessing be upon you as you cultivate grace in love, faith, hope and trust.
Jump to next article