Relic on a Mars mission
"…thinking about relics reminds me that they are present, not to simply prompt us about the past, but to motivate us into the future. NASA can rejoice in all that has happened in flight in just over 100 years. The Church has even more to rejoice in what has taken place over the last 2,000 years. We, like NASA, have much to look forward to," says Bishop John Roundhill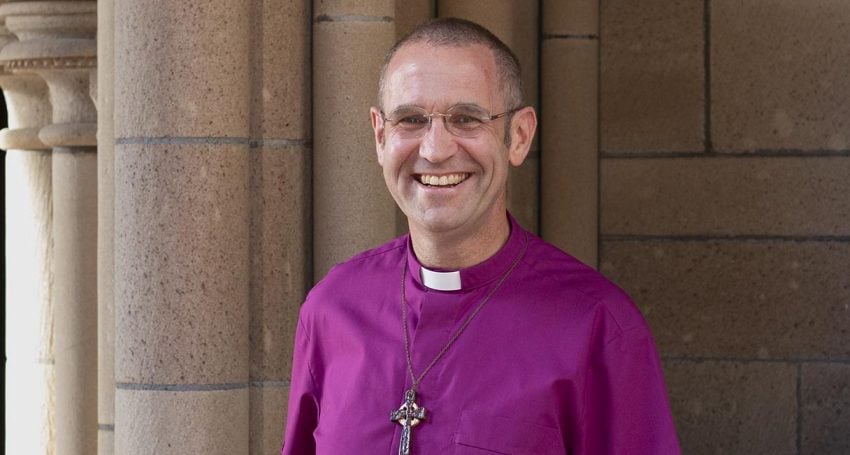 Sometime in mid-April a helicopter will take off for its maiden flight. Nothing unusual there, other than the flight will be on Mars! As part of the Perseverance Rover Mars Mission, NASA has taken a small electrically driven helicopter to Mars. The helicopter has the name Ingenuity and wrapped around one of the cables in the helicopter is a piece of fabric from another craft; one of the first planes that ever flew, the Wright brothers' 'Wright Flyer'.
This extraordinary relic has survived on its 470-million-km journey from Earth to Mars and then the extraordinary seven minutes of nail-biting suspense as the main craft rapidly slowed down and then descended to the Martian surface.
There is so much to celebrate in the Mars Perseverance Mission. There is so much to be in awe about a tiny helicopter (it only measures about 1.2 m across) flying above another planet. Not least of the awesome aspects of all this is that one of Perseverance's goals is to find evidence that there was once life on Mars. The day when that evidence comes, if it does, will be one for humanity to pause as we realise that life is not isolated to us here on Earth. And, if it does not find evidence that, too, will be remarkable.
Yet I am struck by the image of this helicopter carrying a tiny relic of that other flight. Relics are nothing new to Christians, though at times we scorn them. They can act as powerful reminders of the connection that exists between us and the past of the relic, just as is being done on the Ingenuity.
They can also remind us of just how much can and has changed in that period of time. In the case of the Wright brothers' relic, just over 100 years has seen humanity going from being stuck on the ground to being able to control a helicopter on another planet.
This all might seem far removed from the Jesus of the New Testament, yet thinking about relics reminds me that they are present, not to simply prompt us about the past, but to motivate us into the future. NASA can rejoice in all that has happened in flight in just over 100 years. The Church has even more to rejoice in what has taken place over the last 2,000 years. We, like NASA, have much to look forward to. Easter on Mars anyone?
Jump to next article