Paula Gooder: theologian and prolific writer
"Paula's writing is incredibly accessible and engaging. I can still remember standing in a long queue in the Cairns Airport with her book Searching for Meaning in my hands. Even though the book is 'academic' – focusing on different methods of biblical interpretation or hermeneutics – I found it to be a real page-turner," says The Rev'd Canon Dr Marian Free, as she introduces the speaker for the forthcoming Annual General Meeting of the Clergy Summer School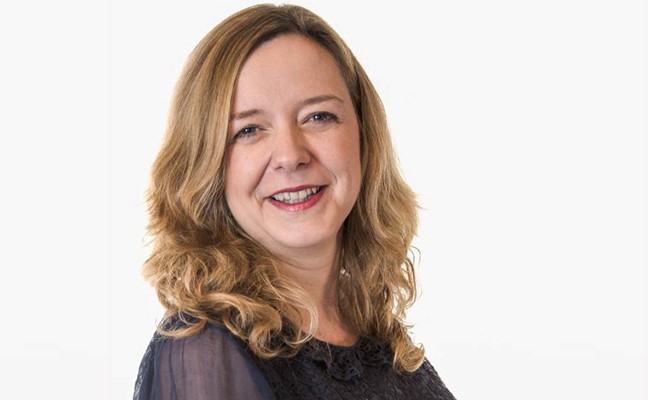 I first met Paula Gooder when we were both staying at Gladstone's Library in Hawarden, Wales. I remember being impressed with her energy and enthusiasm. At the time Paula was a lecturer at Ripon College Cuddesdon but was thinking of striking out on her own. I invited Paula to speak at the Clergy Summer School in January 2008, which was the first of her many visits to Australia.
Paula is a speaker and writer on the Bible, particularly the New Testament. After spending eight years as a freelance speaker and writer, Paula joined the Bible Society as their Theologian in Residence followed by a period with the Birmingham Diocese as their Director of Mission Learning and Development. Paula is currently the Chancellor of St Paul's Cathedral London, where she has oversight of their education programme.
Paula is a prolific writer and speaker. Many of her addresses are available on YouTube. Her written work ranges across a variety of topics in both the New and the Old Testaments, as well as hermeneutics and New Testament Greek and guides for both clergy and lay people – and includes academic works, study books for children and adults and a recently published fictional version of the life of Phoebe. Her latest book focuses on the parables and with Stephen Cottrell and Philip North she has recently published a study based on the Biblical Stations of the Cross.
The Parables, published by Canterbury Press, is the third volume in Paula's series, Biblical Explorations. The book examines every parable, looking at how they can be seen anew in our own time. It considers why Jesus used this form of speech and shows how challenging and memorable they were to those who first heard them.
Paula's writing is incredibly accessible and engaging. I can still remember standing in a long queue in the Cairns Airport with her book Searching for Meaning in my hands. Even though the book is 'academic' – focusing on different methods of biblical interpretation or hermeneutics – I found it to be a real page-turner. Paula asked proponents of the various methods of study to write a section on the development and main features of each theory, including historical criticism, structural criticism, reception criticism and so on. To this she added an example of the use of the methodology. The book was so easy to read that I have wholeheartedly recommended it to people with no background in Biblical studies, and at the same time it was so rigorous that I have recommended it to first-year students.
At present, Paula is taking a different turn and is writing a book on the Psalms. The book is titled Journaling the Psalms in which she will be introducing 15 Psalms. At the launch of Malcolm Guite's book on the Psalms, Paula pointed out that the Psalms are organised in a very specific way – beginning on a positive note and descending to the absolute despair of Psalm 88 (in the middle of the collection) from which point they rise again to end on notes of joy.
Paula Gooder will be speaking on the Psalms for the Annual General Meeting of the Clergy Summer School at 6 pm on 30 April 2021 in Lecture 1 at St Francis College. Those interested in attending should contact Marian Free, via: marian.staugust@bigpond.com.
Jump to next article