Sunday Devotion: 30 May 2021, Trinity Sunday
Learning to behold the mystery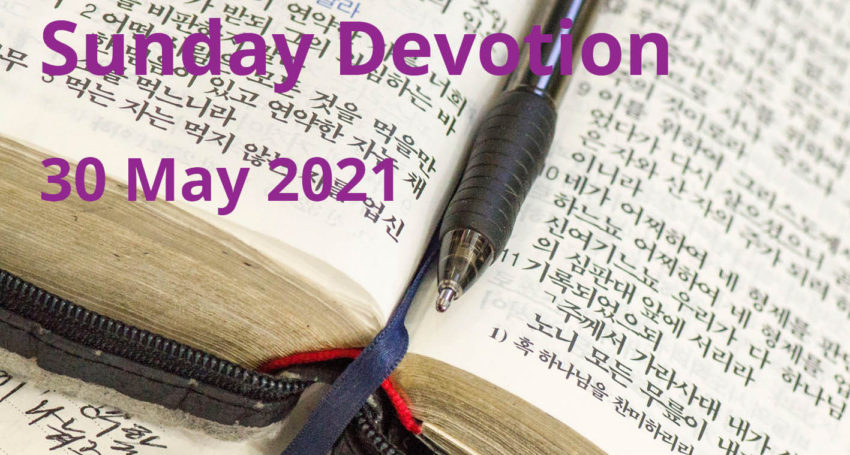 Written by clergy and lay people across our Diocesan community, 'Sunday Devotions' is a column of short reflections based on a Lectionary reading of the day, suitable for small group discussion or personal use.
Main Readings: Isaiah 6.1-8; Psalm 29; Romans 8.12-17; John 3.1-17
Supplementary Readings: Psalm 146; John 3.31-36; Ezekiel 1.1-14, 22-28b; Psalm 148; 1 Timothy 1.12-17
"The wind blows where it chooses, and you hear the sound of It, but you do not know where it comes from or where it goes." (John 3.8)
As an intensive care doctor, I often find that patients and their families desire certainty – about diagnosis, prognosis and life expectancy. Sadly, I can never give it. With all the medical technology and advanced science in the world, no one can be sure which patients will respond to treatment well, and who will deteriorate quickly.
In this verse, we see Jewish leader Nicodemus also struggling with the unknown. He wants clear and definitive answers, too! However, Jesus tries to explain that there are things in the world which we will not understand while we are on this earth. We need to learn that God is more knowledgeable than us, and that we will only have access to that knowledge by accepting God through Jesus. And, even then all the answers will not be given to us.
We want to be in control, and so we struggle with the unknown. By accepting the mystery of our faith, we are allowing ourselves to be open to a much greater knowledge. It is not up to us to dictate when things begin or end, but it is our calling to do the best we can at any given time.
We need to accept the love of Jesus – who is God – and allow ourselves to simply enjoy the cool breeze on a hot day and be thankful for it.
Jump to next article