'Love Should Never Hurt' Bible study series
"Domestic and family violence is a significant issue in our society and one which we cannot ignore in our Diocese, including in our schools, parishes and agencies. It is essential that we are able to respond caringly and effectively to those who are affected by domestic and family violence," says Archbishop Phillip Aspinall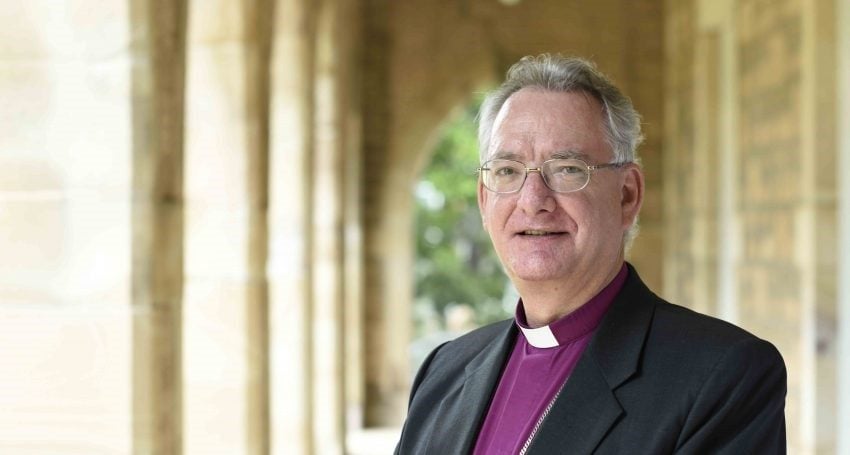 Story Timeline
Listening to and supporting survivors of domestic and family violence
Queensland marked Domestic and Family Violence Prevention Month in May to raise community awareness of, and to invite Queenslanders to, focus on the causes and prevention of domestic and family violence.
Domestic and family violence is a significant issue in our society and one which we cannot ignore in our Diocese, including in our schools, parishes and agencies. It is essential that we are able to respond caringly and effectively to those who are affected by domestic and family violence.
A Bible study resource, Love Should Never Hurt, has been developed by the Anglican Church Southern Queensland's Domestic and Family Violence Working Group and is written by clergy and laypeople in our Diocese. It can be used by individuals or small groups to explore and engage with the topic of domestic and family violence using resources grounded in the traditions of the Anglican Church.
The series covers five sessions. While the individual sessions relate to the lectionary readings for each Sunday in May, the series can be used at any time. I commend this series to you and ask that you consider using this valuable resource as suits your circumstances and given ministry context. The series can be accessed via the faithful + effective website.
Our Diocesan news site, anglican focus, has commenced a series on domestic and family violence, with two items published so far, including features written by The Rev'd Gillian Moses, who is a member of our Domestic and Family Violence Working Group and our Diocesan spokesperson, and The Rev'd Ann Edwards.
This series, called 'Listening to and supporting survivors of domestic and family violence' will include anonymously-written reflections from those directly impacted with the pastoral support of their parish priests, as well as resourcing features written by our clergy who are helping to care for those impacted.
I thank the Domestic and Family Violence Working Group for their initiative in raising our awareness of domestic and family violence, its causes and prevention, and I invite you to join me in praying for those impacted:
God who brings new shoots from old stumps
flesh and breath from dry bones
and goodness from chaos:
we pray for members of our community
whose lives are limited by the effects of family violence and abuse.
Make us people of deep listening, of courageous conflict
and commitment to the ways of healing and reconciliation,
that our communities might be places
where love and peace prevail
and even the least of us belong.

We pray this through Jesus who journeyed through death to life that we might do the same. Amen.
Yours in Christ,
The Most Rev'd Dr Phillip Aspinall,
Archbishop of Brisbane
Editor's note: If you are in immediate danger, call 000 for police or ambulance help. For a list of helplines and websites available to women, children and men, visit this page on the Queensland Government website.
Jump to next article