Joint Churches Domestic Violence Prevention Project: updated resource
"The Church is in a unique position of being able to offer practical, emotional and spiritual help to all who are impacted by DFV, from initial contact right through to the ongoing emotional and spiritual support often required long term by victims and reforming perpetrators, when the need for more specialised and emergency assistance has either passed or run its course," says Chair of JCDVPP Felicity Bailey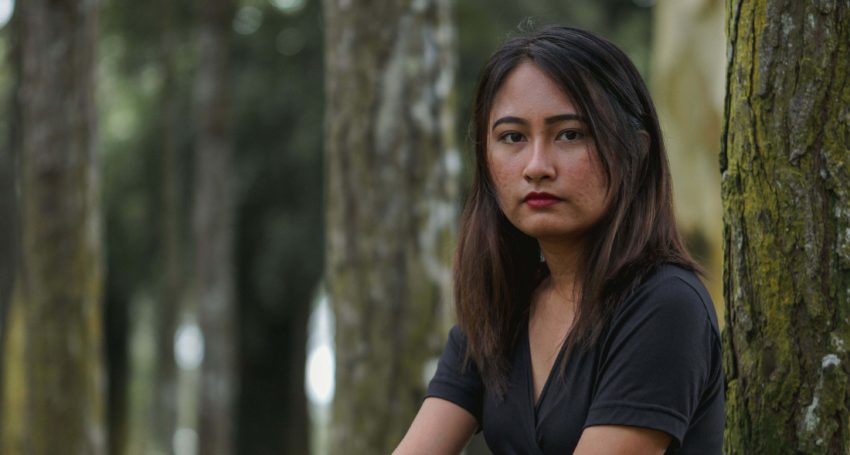 The Joint Churches Domestic Violence Prevention Project (JCDVPP) was established all the way back in 1991 with the specific aims of both informing and resourcing Churches on the serious social issue of Domestic and Family Violence (DFV) in its various forms.
My introduction to this dynamic and passionate group was in 2016, two years after my very acrimonious separation from my emotionally and financially abusive first husband.  I was desperately trying to get through and over the aftermath of our failed traditional Christian marriage. I had moved parishes to escape all connection and knowledge fellow congregants had of my past. My new female parish priest was offering some one-to-one sessions and I very reluctantly decided to put my name down for one of these, having already sought some professional help; read a multitude of books and publications on this subject; and, listened to many well-meaning, but inadequately thought-out sermons on this complex subject matter.
During one of our subsequent one-to-one sessions she informed me that a previous mentor and friend of hers, The Rev'd Canon Richard Tutin, was in the process of revitalising a Commission of Queensland Churches Together (QCT) to review and help Churches to mitigate this most alarming and rising social issue. She gently suggested that I meet with him to discuss how my possible involvement with this re-emerging group could help to provide both healing and the prospect of future healthy relationships.
Little did I realise what that first meeting would mean for me and what a positive and powerful example of how the appropriate assistance I received from my Church would be to others. The effects of DFV are often devastating to not only every member of the household directly involved but also to their extended family, friends and the wider community.
The Church is in a unique position of being able to offer practical, emotional and spiritual help to all who are impacted by DFV, from initial contact right through to the ongoing emotional and spiritual support often required long term by victims and reforming perpetrators, when the need for more specialised and emergency assistance has either passed or run its course.
The recently released findings from the National Anglican Family Violence Project research on DFV provides solid evidence of what we at JCDVPP have always known anecdotally: that DFV doesn't discriminate nor does involvement or identification as a Christian offer any protection from it. It is sadly all around us.
We are so pleased to announce that The JCDVPP has just released a newly revised and updated copy of their popular DFV and Intimate Partner Violence (IPV) booklet titled, The Good, The Bad and The Ugly – Questions Women ask about Relationships and Christian Beliefs. We have purposefully focused on updating the following: terminology and forms of DFV; significance of attempted strangulation; importance of a safety plan for the victim and children; and, emerging focus on coercive control.
It is specifically designed to assist victims and their families, clergy, pastoral carers and interested others through identification and emphasis on the importance of seeking professional and specialist assistance in order to help victims make sense of what is happening to them and make informed decisions about the kind of future they want for themselves and their children.
To purchase copies of this newly revised and updated edition of this vital booklet The Good, The Bad and The Ugly – Questions Women ask about Relationships and Christian Beliefs, please contact the Queensland Churches Together office by calling (07) 3369 6792 or emailing admin@qct.org.au.
Note from The Rev'd Gillian Moses, Chair of the ACSQ Domestic and Family Violence Working Group: The Anglican Church Southern Queensland (ACSQ) is committed to promoting and supporting a safe environment for all. Domestic and family violence is unacceptable. We offer pastoral care to victims of domestic and family abuse. The ACSQ is part of the Queensland Churches Together Joint Churches Domestic Violence Prevention Project (JCDVPP), which publishes resources for clergy and lay people. 
If you are in immediate danger, call 000 for police or ambulance help. For a list of helplines and websites available to women, children and men, visit this page on the Queensland Government website. 
Jump to next article