Sunday Devotion: 19 September 2021, Seventeenth Sunday after Pentecost
God is our helper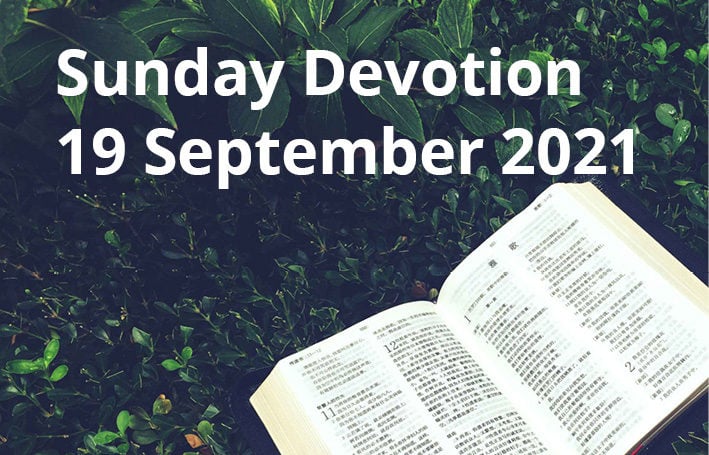 Written by clergy and lay people across our Diocesan community, 'Sunday Devotions' is a column of short reflections based on a Lectionary reading of the day, suitable for small group discussion or personal use.
Main Readings: Proverbs 31.10-31; Psalm 1; James 3.1-12; Mark 9.30-37; Jeremiah 11.18-20; Psalm 54
Supplementary Readings: Psalm 97; Acts 18.1-4, 24-28; Esther 3.8-11, 15-4.5, 12-14; Psalm 54; Mark 9.14-29
"But surely, God is my helper; the Lord is the upholder of my life (Psalm 54.4)."
My father is the wisest and most resourceful person I have ever known. When he was a prisoner of war in World War II, he was forced to work in the coal mines in Japan. He needed to be wise and trust in God to survive the daily threat of gunshot and starvation. My father believed in God, praying every day for the strength to avoid collapsing in front of a railway trolley or a guard, as being seen to be weak could lead to a prisoner being shot.
My Dutch father's wisdom to trust that God would listen to his prayers and uphold his life kept him alive. The strength God gave him also helped him to save the lives of other Allied prisoners, including Australians. He always ensured that food was shared and he supplemented the daily one bowl of rice ration by relying upon nature and eating leaves and roots to survive. As a compassionate high-ranking officer, he also did what he could to keep morale as high as possible so fellow prisoners maintained the will to live.
Being prayerful and trusting in God helped my father to make sensible decisions and judgements, keeping him and other prisoners alive.
Believe in the Holy Spirit, who is our guiding light, and in the power or prayer.
Jump to next article