Possibly the most life-changing words I ever heard: Sandra Beck
"After hearing the woman's remark, I started worshipping with one of the largely black congregations, which was closer to the university, along with a few white academics and students. My new parish was then administered by some Brothers from the Society of St Francis. I loved the parish's atmosphere from the get-go," says Sandra Beck from the Third Order of The Society of St Francis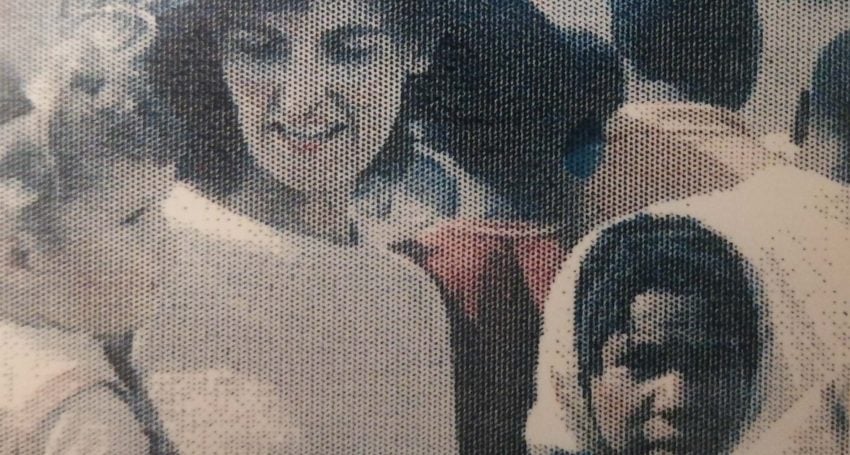 From 1970 to mid-1974, my then husband, our three children and I were living in Port Moresby, Papua New Guinea.
The Anglican Diocese of Port Moresby had four churches. Two of these, the church in the commercial suburb of Boroko and the Cathedral were basically "white" congregations. The churches in the stilt village of Koki and the suburb of Hohola were basically "black" congregations.
Prior to arriving in Papua New Guinea, I was a member of a church women's network for six years in Australia. So after I arrived in Port Moresby, I attended a branch meeting at my local church in Boroko. At this gathering, there was a discussion about how our branch could help a Papua New Guinean priest who had recently enrolled at the University of Papua New Guinea (UPNG) where I was also a student. This priest was married with several children and was temporarily separated from his family during semesters because they remained in their village.
"Of course, you couldn't invite him into your home," one woman remarked.
This statement shocked me, partly because it went against my principles and partly because I knew the priest somewhat as we were both enrolled in first year anthropology and politics at the university.
When I returned home I arranged with my husband to invite the priest over for a meal. He was a lovely softly spoken person and we hosted him a few times for meals before he moved on from UPNG.
After hearing the woman's remark, I started worshipping with one of the largely black congregations, which was closer to the university, along with a few white academics and students. My new parish was then administered by some Brothers from the Society of St Francis (SSF). I loved the parish's atmosphere from the get-go.
There were no seats – instead there were simple woven rush mats on the floor. People sat or stood as they wished and the crowd was always joyful. The walls were relatively open and the congregation wandered in and out during the service at will. This all made the service feel so normal, which was so uplifting. I reflected on the Early Church. "This is what early Christianity must have felt like," I thought.
I knew nothing then about the Society of St Francis. However, as I had attended St Michael's School in Clayfield, including as a boarder at one point, I was familiar and comfortable with the notion of religious orders. I was attracted to the simplicity and the sincerity of the Brothers' worship and I remained in this parish for over four years.
The Brothers did not stay in the parish, moving to Honiara in the Solomon Islands to set up a house there. The parish was subsequently overseen by a wonderful Papuan priest, Fr George Bundu, who came with his family. The parish's atmosphere remained joyful, inviting and relaxed.
It was 10 years later in Rockhampton that I became aware of and joined the Third Order of the Society of St Francis – TSSF, an Anglican order committed to living a life inspired by St Francis of Assisi. I have been professed for 35 years, which means that I took vows after a period of discernment and instruction. The three aims of the Third Order are to make our Lord known and loved everywhere; to spread the spirit of love and harmony; and, to live simply. These are expressed via the three ways of service, which are prayer, study and work.
So I directly attribute the remarks I heard in the women's network meeting more than 40 years ago to my journey in finding the TSSF. Even though the words she spoke were the opposite of the hospitality, simplicity and joy that St Francis' way offers, they led me to a path that I am very grateful to be on.
Jump to next article