Great expectations
"Not long ago I was at the door of a church greeting people as they made their way to the hall for morning tea after the service. A small girl was introduced to me by her granny, 'And, this is Bishop Jeremy.' The girl's shoulders slumped and her face fell. She looked so disappointed. 'Oh,' she said, 'I thought he was God!'" shares Bishop Jeremy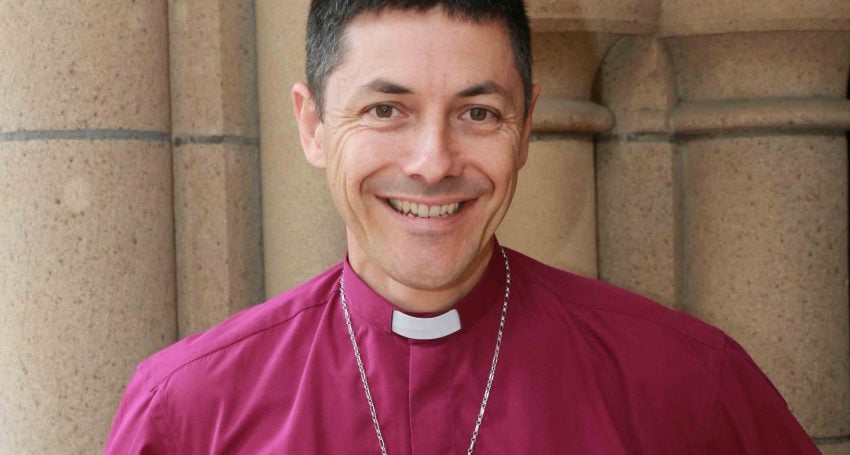 Several years ago, the Barna Group in the US surveyed millennials who grew up in church, but had since stopped attending. One-third of survey respondents said that they ceased going to church because it is not personally relevant (35 per cent). Another third said that they simply find church boring (31 per cent). And, one in five said that it feels like God is missing from church (20 per cent).
I have a hunch that Australian young people would respond similarly if the same question was asked.
I remember as a teenager being dragged to church week after week, expecting to be bored. The boredom was only broken when my best mate was rostered on with me as an altar server. We kept each other entertained in the sanctuary, just out of view of most of the congregation.
Not long ago I was at the door of a church greeting people as they made their way to the hall for morning tea after the service. A small girl was introduced to me by her granny, "And, this is Bishop Jeremy." The girl's shoulders slumped and her face fell. She looked so disappointed. "Oh," she said, "I thought he was God."
Imagine arriving at church with the expectation that you might meet God.
Can you remember what that was like? Perhaps those of us who are bored with church and worship, are bored because we come with such low expectations…and then they are all met!
I am reminded of the story of a dying order of monks living in a hermitage deep in a forest. One day a stranger visited and told them that it had been revealed to him in a dream that one of the brothers was the Christ. As each brother began to change the way they treated the others, just in case the other was in fact the Christ, the community was transformed and began to grow.
Imagine coming to worship with the expectation that you might meet God.
How might your interaction with other congregation members be different? How might it impact the way you pray or the way you approach the altar at communion time? How might it affect your grumpiness about who has been elected as warden or the decision about the colour of the new carpet or the choice of hymns?
Instead of counting carpet squares or bricks to stem your boredom, as I did as a child, I wonder if a far more useful thing to do when we come to worship is to arrive expecting to encounter God, and then using the time to carefully discern God's presence – if not under a mitre, in and through the worship of God's people.
Jump to next article