2022 Diocesan Synod reflections: highlights and learnings
Five inspirational and dedicated clergy and lay people from across our Diocesan Regions share their Synod highlights and learnings with anglican focus readers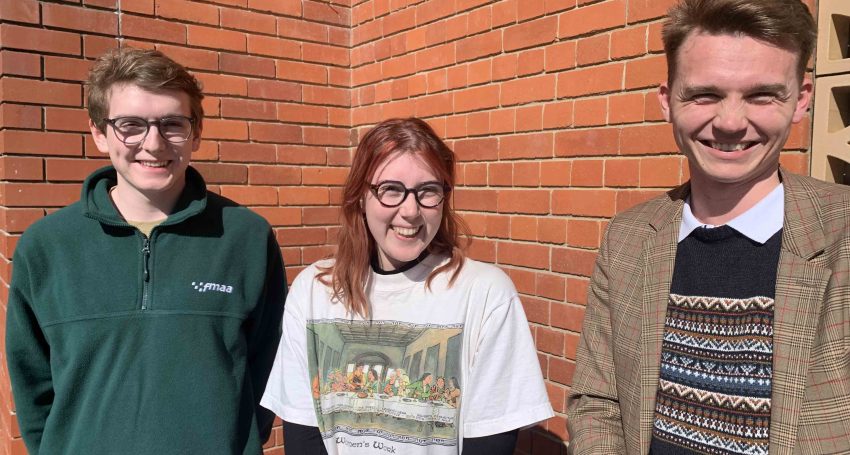 Five clergy and lay people from across our Regions share their Synod highlights and learnings, including Ewan Beach from The Parish of Hamilton, Malini Ramachandrom from The Parish of Algester, Bishop Daniel Abot from the Parishes and other Mission Agencies Commission, The Rev'd Zoe Browne from The Parish of Dalby and The Rev'd Sue Barker from The Parish of Goonaneman.
Ewan Beach – Youth Synod Representative, Northern Region
A major highlight of 2022 Synod for me was the talking circle discussion groups, which we engaged in on Saturday. After attending 2019 Synod as an observer, I was pleased to see the return of these fruitful open space like discussions. In this unique setting, I had the opportunity to hear from a diverse group of Anglicans and contribute to a conversation that evolved and progressed, eventually allowing us to distil our main priorities and mindset about flourishing ACSQ faith communities.
I particularly found interesting the recurring discussion on how the Anglican Church engages with the predominantly non-Anglican modern Australia. While the topic was highlighted from different angles, it was raised in almost everyone's dialogue. This discussion taught me that the time when Australian communities were centred on faith is long gone. The nation is becoming increasingly secular. My talking circle came to the consensus that our current priority should be seeking to find where faith belongs in our rapidly changing world.
Following the discussion, I saw the same sentiment reappear in other parts of Synod. During motion debates, I noticed that arguments about how the Church is seen by the wider community were some of the most prominent. This has remained a salient idea for me and I was grateful for the opportunity to explore it further at Synod.
Malini Ramachandrom – Synod Representative, Holy Spirit Anglican Church, Algester
The Flourishing Faith Communities talking circle, which was held on the Saturday afternoon, was the Synod highlight for me. This was my second Synod, but the first Synod I have attended where talking circles were included in the program. The talking circles were optional sessions during Synod. My talking circle group had 10 people from different parts of our Diocese.
I like the talking circle format because it enables focus on a single person at a given moment and what they have to share. It therefore fosters listening. You also feel that your point of view and that of others are more appreciated. This is important at Synod because Synod is about connecting with the wider Diocesan community.
Being a conservative Christian, I have mixed feelings about some of the topics discussed in the whole-of-Synod discussions. On the other hand, the Flourishing Faith Communities talking circle reminded me that we are all here to glorify Christ through our words and through fellowship with each other. Our focus on the word "flourishing" encourages me in the growth of my own faith, which is tied in with the wider community's growing faith. The talking circle showed me just how connected we are and how we need to feed each other and support one another – at parish and whole-of-Diocesan levels.
Bishop Daniel Abot – Resource Church specialist for ethnic congregations
On Sunday morning during the Eucharistic service, Bishop Cam Venables and I gave the intercessions. We prayed in three languages. Bishop Cam first sang a song in Swahili. As Bishop Cam then prayed the intercessions in English, I prayed the same prayer in Dinka.
During this Eucharistic service I felt a strong sense of togetherness. Our coming together as one in Christ is a kind of divine unity. The people who gathered at the service were incredibly diverse. It reminded me that everyone has a place in and for Christ, and therefore in and for the Church. By worshipping God together as a diverse body, we give glory to God in a special way.
As a Resource Church specialist for ethnic congregations, I send out a monthly newsletter called 'Many languages in Christ'. So in the weeks since Synod, I have reflected on the service and the sense of togetherness that I felt. This Synod experience gave me courage in my role, showing me what is possible if people actively seek opportunities for unity. This kind of unity does not happen by itself or by some kind of "magic". We have to persistently seek it and work for it. I am always encouraged when I see this persistence in our Diocese. For example, in my Parishes and other Mission Agencies Commission team, we all care for one another, support one another, love one another and build one another up.
The Rev'd Zoe Browne – Honorary Assistant priest, The Parish of Dalby
I have attended Synod for nearly 10 years now and have seen both continuity and change throughout that time. One recent difference is the change in catering arrangements. While some may bemoan the "esky" lunch, I saw real beauty in the small change of the BYO necessity.
Instead of spending much of our lunch break waiting in line for food, Synod goers moved to gather and break bread together on the lawn of Magnus Quad. There were picnic rugs and cheese platters, eskies full of shared meals, even some lunches delivered by family members. Music played while Anglicare staff made coffees and stall holders shared lollies and even cake. With less time spent in line, there was more opportunity to move and share with the people around – brothers and sisters with whom we have a deep, abiding connection, but little time with which it can be fostered.
For me this small, but distinct, change reminded me of one of the things I value most about Synod – the opportunity to gather and to break bread as the wider Church. There is much important church business to consider inside Morris Hall, but it is when the body of Christ gathers in fellowship that I think we truly engage in the mission of God.
The richness of this memory is a reminder that as we return to our own communities, we must always remember to look beyond the four walls of where we gather. More and more we must remember to focus on how we create opportunities for people to gather and break bread together, so that we may be nourished by the bread of life – Jesus.
The Rev'd Sue Barker – Priest-in-Charge, The Parish of Goonaneman
Sitting on a cold concrete step is not usually a memory to treasure, but one of my best moments of Synod was doing just that. Fellow Bush Ministry Fund priests, along with Bishop Cam Venables from our Western Region, had our picture taken on the Saturday of Synod. We sat on old Churchie building steps in the shade for our photos, and then returned to the sunshine to chat with one another.
All of us come from parishes outside Brisbane, and we do not often see each other. However, we do understand each other. We come from places where resources can be a long way off, and money is even tighter than usual, but it is really wonderful what small parishes in out-of-the way places can do with what they have. It is easy sometimes to think "I can't do that here" or "I haven't got the resources", but then you have the chance to talk to someone who is doing it, with nothing more than you have.
I had been thinking about what the churches in my parish could do for their communities – things they do not do now, or could do differently. I have since discussed some of the things we talked about at Synod with the communities up here in Goonaneman, and they may help us to start something new. I would love to be able look back at next year's Synod and see that.
Editor's note: The new Bush Ministry Fund money boxes are a fun and easy way for individuals, families, parishes and schools to donate to bush ministry in our Diocese. Order your BMF money box today by emailing Helen Briffa in the Western Region office via hbriffa@anglicanchurchsq.org.au or by calling 07 4639 1875.
Jump to next article