Still looking for Lent resources and Ash Wednesday ideas?
The Rev'd Dr Ruth Mathieson from St Francis College recommends three Lent studies and suggests taking ashes to the streets on Ash Wednesday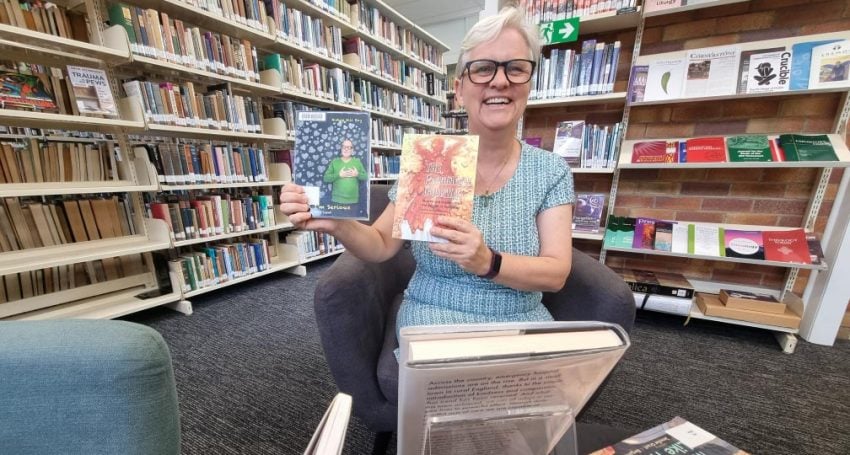 I highly recommend the amazing new course, Anglican Identity, prepared by the FormEdFaith team, Jonathan Sargeant and Fiona Hammond, at St Francis College. The online course includes videos, workbooks and a transcript booklet. The course is cleverly designed for personal use, a group study or as part of a workplace orientation. For a six-week-long Lenten study group, I recommend Episodes 1-5 and then Episode 7 in the final week.
Bishop Bill Ray has prepared a study book based on the Sunday Readings for 2023 (Year A) and baptismal promises titled, Lord, I'm serious this Lent published by Grassroots. The brilliant 2021 (Year B) Grassroots Lenten study was prepared by Bishop Jeremy Greaves and called Head, Heart and Hands. The Rev'd Pauline Harley attributes The Parish of Toowoomba West's involvement in the local Winter Shelter initiative to over 70 parishioners undertaking this study in small groups and then being "keen to use their hands and do something practical for their neighbour as an expression of their faith."
The Anglican Board of Mission Lent study for 2023 is called The Imaginary Doorway written by The Rev'd Canon Stephen Daughtry (ABM Education Missioner), with art by Vanessa Daughtry. This study invites us into the lives of seven people Jesus brought to wholeness, including the stories of the man possessed by "Legion", the haemorrhaging woman, Lazarus and Martha, the woman accused of adultery, Zacchaeus, the paralysed man let down through the roof and that post-resurrection BBQ breakfast on the beach.
Now that COVID-19 restrictions have eased it might be a good year to consider offering "ashes to go" in a public space on Ash Wednesday as a missional activity. The "Ashes to Go: Taking Church to the Streets" website has some helpful resources for this from the Episcopal Church of the United States.
Editor's note: Check out the Lord, I'm serious this Lent and The Imaginary Doorway resources in the Roscoe Library. 
Jump to next article