The book I have given away the most and why: Vanessa Gamack
"The first time I thumbed through this book, I was captivated. Any educator who is passionate about teaching young children about Jesus will find this book a rich feast of fabulous information…In fact, every time I glance through the book I notice another detail in one of the illustrations that just makes me smile," says Vanessa Gamack, Mission Education Advisor at the Anglican Schools Commission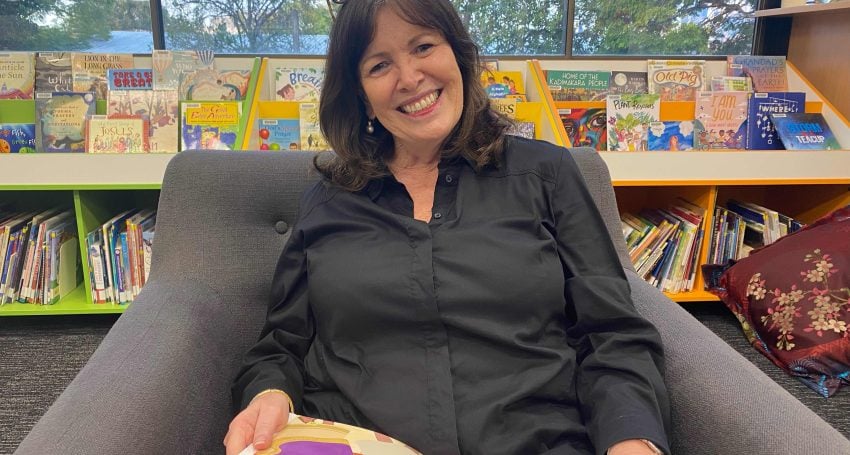 When I was a teacher of Religious Education at Churchie, I spent a lot of time in the wonderful Koorong bookshop over at Woolloongabba. I was always looking for resources to help students understand the wonder and joy of learning about Jesus.
As I wandered around in the shop, the picture book, Who is Jesus? What did he do? Why do people remember him?, jumped out at me because it was exactly what I needed. Imagine my joy at finding a title like that. Here was a resource exploring three excellent questions that students commonly ask about Jesus.
This delightful book, written by Christina Goodings, is a blessing. It is packed with wonderful information and stories, while beautifully illustrated by Maria Royse — when you are teaching young children, illustrations are so important. The first time I thumbed through this book, I was captivated. Any educator who is passionate about teaching young children about Jesus will find this book a rich feast of fabulous information. It is engaging with just the right combination of illustrations and information. In fact, every time I glance through the book I notice another detail in one of the illustrations that just makes me smile.
The book flows with wisdom and inspiration, and it's a privilege to use this book to tell students about Jesus. The book tells the story of Jesus and his life in a way that is accessible for young and old. When I read this to children they love listening to the chapter, "Growing up in Nazareth", which says that:
"Jesus would have gone to school like the other boys. The teacher —  the rabbi — taught the boys to read and write. Everything the Jews believed about themselves and their God was in their treasured writings, the Scriptures."
This is a wonderful place to start because it draws the students into the life and times of Jesus! This is where our fascinating journey of learning about Jesus begins.
I now work with teachers in all Anglican schools in Southern Queensland and this book is usually in my bag whenever I visit schools. I encourage teachers to buy their own copy and share the stories about Jesus with their students. Here is a book filled with stories that matter and a message that changes hearts and minds. This book opens up a world of faith for young people, allowing them to embark on their own adventure with Jesus.
I recommend Who is Jesus? to every teacher I meet — it's filled with precious words that we are so privileged to share with children in Anglican schools.
Christina Goodings, 2016. Who is Jesus? Lion Hudson Childrens, Oxford.
Who is Jesus? is available from Koorong.  
Editor's note: If you would like to share with other readers what faith-related book, including those with theological, spiritual, ministry, Church history or justice themes, you have given away (or referred) the most and why, please email the Editor, Michelle McDonald, and she will let you know what is needed. 
Jump to next article