Seeking the gift of discernment
"It seems to me discernment also involves seeking to 'see' clearly. It is hard to recognise our own blind spots. Discernment is therefore the gift I seek daily in my prayers," says The Very Rev'd Dr Peter Catt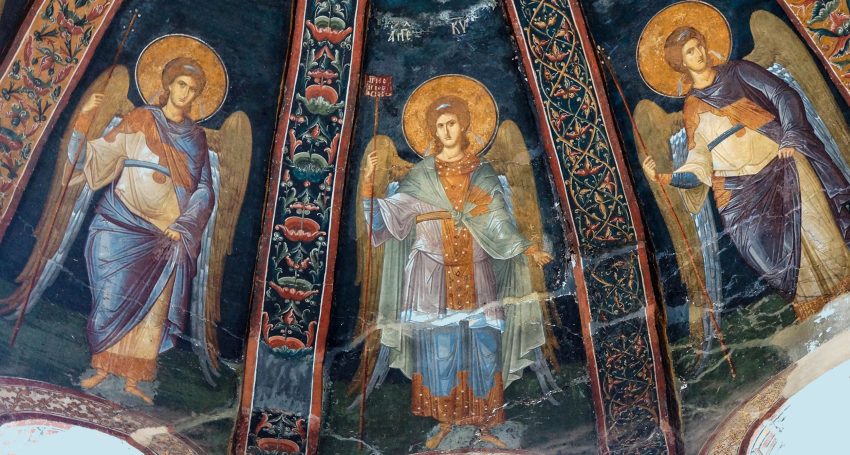 Michaelmas gales assail the waning year,
And Michael's scale is true, his blade is bright.
He strips dead leaves; and leaves the living clear
To flourish in the touch and reach of light.
Archangel bring your balance, help me turn
Upon this turning world with you and dance
In the Great Dance. Draw near, help me discern,
And trace the hidden grace in change and chance.
Angel of fire, Love's fierce radiance,
Drive through the deep until the steep waves part,
Undo the dragon's sinuous influence
And pierce the clotted darkness in my heart.
Unchain the child you find there, break the spell
And overthrow the tyrannies of Hell.
(Malcolm Guite, "Michaelmas")
In many parts of Europe St Michael elicits a high level of devotion. He is an important figure in the faith story of Jews, Christians, Muslims, and Baha'is. One of the Archangels, or leading angels, Michael is associated with healing and the overcoming of evil.
In the Sonnet quoted above Malcolm Guite associates St Michael with the gift of discernment. Wise discernment, Guite suggests, is obtained by seeking to approach the challenges before us with a sense of balance and fairness while pursuing justice.
It seems to me discernment also involves seeking to "see" clearly. It is hard to recognise our own blind spots. Discernment is therefore the gift I seek daily in my prayers.
The Feast Day of St Michael and the Angels occurs on Friday 29 September, a day to remind ourselves that we can be messengers of God by seeking to be discerning.
First published in the St John's Cathedral Precinct e-news on 25 September 2023. 
Jump to next article