1970, a good year for music
"This is not to say that we do not have a huge repository of powerful faith-filled lyrics in the canon of hymns – we do – but pop music at times can give even hymn lyrics a run for their money," says Bishop John Roundhill in his homage to two great songs from 1970, while also asking us "What great rock, pop or folk songs from 1970 inspire you in your faith and mission and why?"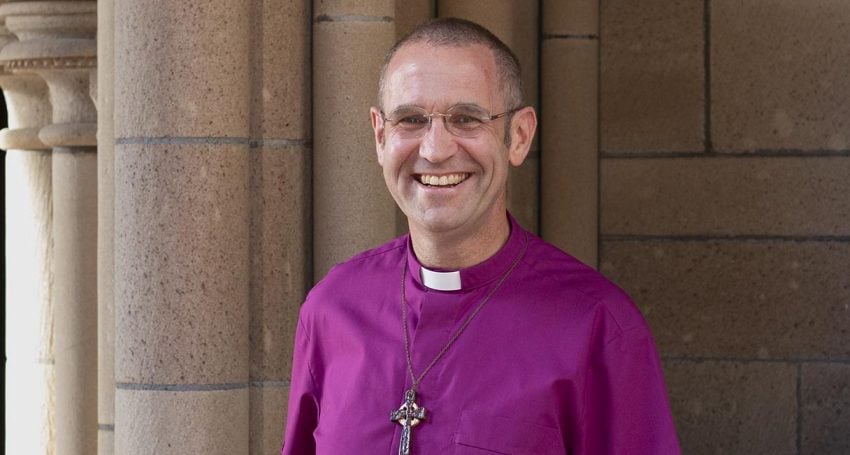 May I speak in the name of the Father, Son and Holy Spirit.
1970 was a good year, a great year, for rock and pop music! That is 50 years ago. It was the year that The Beatles released Grammy award-winning 'Let it Be' and American folk-rock duo Simon and Garfunkel released another Grammy winning song 'Bridge Over Troubled Water.'
Pop music epitomises the ephemeral. Pop music comes and goes and mostly it is forgotten. But, I want to defend the lyricism of these two timeless songs 1970 by The Beatles and Simon and Garfunkel.
Paul Simon, of Simon and Garfunkel, is considered to be one of the greatest lyricists of the 20th Century, writing lyrics to songs like 'The Sound of Silence' , which includes lines like 'Hello darkness, my old friend', and 'Graceland', which includes 'But I've reason to believe; We both will be received; In Graceland'.
Bridge Over troubled Water was Simon and Garfunkel's final original studio album together and even this masterpiece contains within it a record of the struggles they were having as a duo. Garfunkel thought Paul Simon had not written enough for the song, so the third verse beginning 'Sail on silver girl' was added. This album is still considered a masterpiece of modern music and was a world-wide smash hit for them. But read the lyrics as poetry and there is a deep challenge there for how we should be to a friend in need:
'When you're weary, feeling small
When tears are in your eyes, I'll dry them all
I'm on your side, oh, when times get rough
And friends just can't be found
Like a bridge over troubled water
I will lay me down'
In that same year, English rock band The Beatles also released their final studio album Let it Be. It had been recorded the year before and was then released after Abbey Road. By the time the album was released, the group had already broken up. Yet what a gift are these lyrics, these words by singer-songwriter Paul McCartney:
'When I find myself in times of trouble
Mother Mary comes to me
Speaking words of wisdom, let it be.
And in my hour of darkness
She is standing right in front of me
Speaking words of wisdom, let it be.
Let it be, let it be.
Whisper words of wisdom, let it be.'
Paul McCartney's mother was Mary McCartney and he has said at times that the song is about her. At other times he has said it is up to the listener to work out whom the song is about.
Both McCartney and Simon are adept at using the language and imagery of faith in their music and both these songs pay their respects to Gospel and faith traditions in their melodies and lyrics.
These songs like so many others are an ongoing gift – their words both sustain and challenge. This is not to say that we do not have a huge repository of powerful faith-filled lyrics in the canon of hymns – we do – but pop music at times can give even hymn lyrics a run for their money.
What great rock, pop or folk songs from 1970 inspire you in your faith and mission and why?
Author's note: I had some somewhat gentle pushback for not including Don McLean's 'American Pie' in this reflection. Alas, this classic was released in 1971.
Jump to next article