Sunday Devotion: 14 June 2020, Second Sunday after Pentecost
Sheep and shepherds?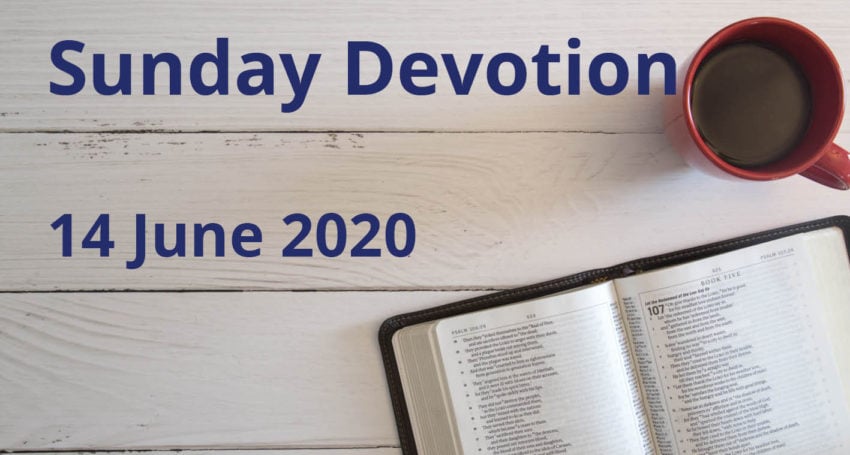 Written by clergy and lay people across our Diocesan community, 'Sunday Devotions' is a column of short reflections based on a Lectionary reading of the day, suitable for small group discussion or personal use.
Main Readings: Genesis 18.1-15 (21.1-7); Psalm 116.1-2,11-18; Romans 5.1-11; Matthew 9.35–10.8 (9-23) [Exodus 19.2-8a; Psalm 100]
Supplementary Readings: Psalm 34; Matthew 12.1-8; Genesis 20; Psalm 100; Romans 5.10-17
"When Jesus saw the crowds, he had compassion for them because they were harassed and helpless, like sheep without a shepherd." (Matthew 9.36)
It was a strange experience last year to stop on the access roads of some properties in the Quilpie District and have starving sheep rush towards the vehicle hoping that I had some lick or cottonseed in the back. After many months of drought, these animals had grown to associate the sound of a diesel engine with much needed food.
Now, first century shepherds in Palestine did not have four-wheel drive vehicles to assist them, but they worked hard to ensure that the sheep in their care had enough to eat and drink and were protected from harm. Perhaps it should not surprise us that the 23rd Psalm is the best known of the Psalms because deep down human beings want someone to take care of them…like shepherds care for their sheep.
But, there are at least two uncomfortable elements with this image of God being like a shepherd and the first is that sheep are not that bright, and my ego wrestles with that! Yet at the same time when I have lost my way, I have yearned for the Good Shepherd to find me and carry me home! The second element is grounded in the understanding that God calls us to be more than passive receivers of grace and instead be more like co-workers. Co-workers who use their gifts and abilities to bless the world and the people they share life with.
So, is it too much to suggest that we are called to be both sheep and shepherds?
Jump to next article