Working together to care for and support our clergy
"It only makes sense that if we want our whole Church to flourish, then we need to treat our clergy with sensitivity and respect, while taking simple and practical steps to care for, appreciate and collaboratively work alongside them," says Executive Director of Parishes and Other Mission Agencies Commission Dr Stephen Harrison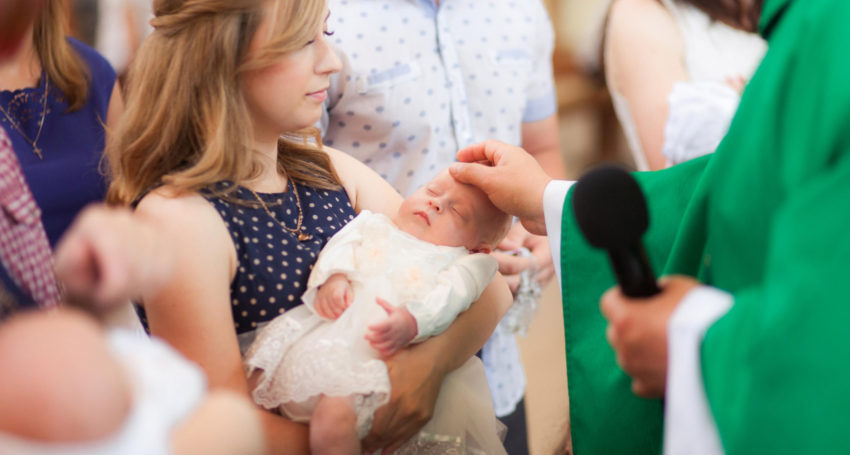 It is not uncommon for clergy to recount a time when parishioners, particularly after a Sunday service, have asked a question like: "What do you do the rest of the week when you are not working?"
These types of questions can be painful for parish priests, who have poured themselves out during the week presiding over funerals and weddings; taking communion to and visiting people who are sick or in aged care; providing direct pastoral care to church and community members; praying for their congregations; completing administrative and compliance related tasks; ensuring building upkeep; writing reports; engaging in social justice advocacy; leading Bible studies and prayer groups; training staff and volunteers; mentoring young people and newly ordained clergy; undertaking spiritual direction; building relationship with community groups and leaders; meeting with unchurched people enquiring about faith; drafting sermons and planning services; posting and sharing on social media and distributing e-newsletters; serving on working groups and boards; visiting schools; and, undertaking media liaison activities, among others.
When I chat to parish clergy and think about the plethora of tasks and duties they undertake, the importance of their role in the Church and in our communities really hits home. As does the necessity to ensure that our clergy feel encouraged, supported and appreciated so their physical and mental wellbeing is sustained.
When clergy are well-supported and healthy they are better able to help care for others in their congregations, neighbourhoods and families, and, importantly, they are able to thrive while doing so.
Ordained ministry is a blessed and rewarding calling, but it can be incredibly stressful and exhausting for deacons and priests when unreasonable demands are claimed on their time and energy.
It is also very stressful for clergy when they are expected to have all the solutions, to provide all the ministry, carry out all of the parish social justice advocacy and coordinate all the communications, and so on, instead of parishioners also sharing in such tasks and initiatives as collaborative 'communities of care'.
When clergy feel pulled in too many directions, burnt out and overwhelmed by unrealistic expectations, their relationships with parishioners, volunteers and staff, other church leaders, broader community members and their spouses and families are impacted.
While there is little data available about the physical, emotional, psycho-social and spiritual effects of ministry on Australian clergy, Studies in the UK and the USA show a number of alarming trends related to clergy (and clergy family) wellbeing, including:
90% consider themselves overworked and report working between 55 to 75 hours per week.
71% have experienced burnout.
70% constantly fight depression and 65% wrestle with anxiety.
63% are so discouraged that they would leave the ministry if they could provide for their family without working at a church.
80% believe church pastoral ministry has negatively affected their families.
These findings indicate that the relationship between a clergy person and his or her parishioners greatly impacts the wellbeing of clergy and their families, as well as the ability of clergy to flourish in their vocations as they help lead their parishes.
We all want to see our parish clergy content and thriving in safe environments that support their physical and mental health and that of their families.
Last year the Church of England committed to the landmark 'Covenant for Clergy Care and Well-Being' (p.5), agreeing to "undertake to work together to coordinate and improve our approach to clergy care and wellbeing so that the whole Church may flourish in the service of the mission of God."
What would it look like if all congregation members cared for and supported the wellbeing of their clergy?
To explore this, parishioners are encouraged to ponder the following questions, suggested in the related 'A Document For Reflection And Action For Local Congregations', which was released following the Covenant announcement:
What do you expect of your ordained ministers?
How realistic and reasonable are these expectations, and have you discussed them with your ministers?
Do you think you have the right balance between the amount of time you expect your ordained ministers to spend with church members and with those who do not yet go to church?
Have you talked with your ordained ministers about appropriate boundaries around their time and space, including when they are in their homes?
How do you encourage your ordained ministers to give the best of themselves in their care of others?
How can you help ordained ministers to spot or avoid developing unhealthy patterns of work and ministry (e.g. overworking and not taking time off!)
How do you support the ministry of your ordained minister and or their families/households if disability and/or health problems limit what they are able to do, or at times when extra help might be welcomed?
Each of us has a vital role to play in caring for and supporting the wellbeing of our clergy so they can work effectively in their parishes and wider communities, flourishing in their call while doing so.
The Church of England and the Newcastle Anglican Church variously suggest a number of ways that congregation members can be sensitive to and supportive of their clergy's wellbeing, and that of their spouses and families, including:
Respecting the boundaries that the priest and their family/household quite rightly place around their home life and help to ensure that others respect these boundaries.
Appreciating that the calling of the clergy person is to both church and community and thanking your priest/deacon for the work they do.
Being aware of the vulnerability that clergy face as public figures and supporting them in times of difficulty.
Praying for your parish priest/deacon and assisting them with practical tasks.
Helping ensure that clergy both have and take opportunities for rest, recreation, training, retreat and study.
Coming with solutions and a willingness to help when problems arise.
Being loyal to them and speaking positively about them, avoiding gossip.
Avoiding doing business before or after church, instead letting the priest focus their physical, emotional and spiritual energy on worship and fellowship.
In addition to these common sense suggestions, perhaps it is time that all parishes reconsider their model of ministry with a view to creating collaborative 'communities of care', of which clergy are one part. Such an authentic model of church would recognise the ministry call of each baptised community member, allowing their unique God-given gifts to be better embraced and their right to participate to be further affirmed. The more empowered and engaged parishioners are, the more supported clergy feel and the more effective the witness of Church is.
If each of us is committed to being sensitive to the very human limits of our clergy and seeks to care for them and their families, the wellbeing of our clergy and their loved ones will be sustained long-term and their right to thrive will be supported.
It only makes sense that if we want our whole Church to flourish, then we need to treat our clergy with sensitivity and respect, while taking simple and practical steps to care for, appreciate and collaboratively work alongside them.
For more information on how parishioners and parish councils can help their clergy thrive in their vital roles, see 'A Document For Reflection And Action For Local Congregations'. For more research, resources and guidance on clergy care and wellbeing, visit the Church of England Ministry Development website.
Jump to next article